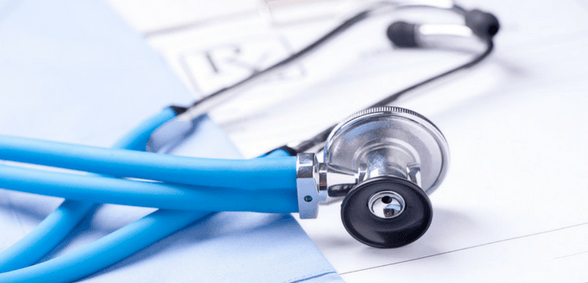 Bradford GP surgery Ridge Medical Practice to star in Channel 5 show GPs: Behind Closed Doors, reports the Telegraph and Argus
As Channel 5's landmark documentary series enters its sixth series, it moves to the North of England for the first time and will shine a spotlight on the Ridge Medical Practice in Great Horton, reports the Telegraph and Argus.
The programme offers a disarmingly honest and often entertaining look at the stresses, strains and joys of working in and using the NHS in modern Britain.
Filming at the practice, which lies at the heart of a diverse population and has 23,000 patients on its books, began back in February and the cameras will stay rolling until November.
Speaking to the Telegraph & Argus, Dr Amir Khan said: "It has been a really enjoyable and positive experience. All the staff at every level have been great for it and we're just really proud of what we have seen so far."
He added: "There's a real mix of patients that are coming in. There are angry patients and people throwing things across the room and it just shows some of the challenges we have to face on a day-to-day basis.
"But at the same time there are really sad things – we've had bereavements, we've had new diagnoses of cancers, we've had patients' family members coming in to talk about the challenges of caring for their relatives and all of that side of things.
"What's nice is because the show is here for so long, you can see how we progress with these patients.
"I think in today's modern world and the modern NHS and the demand put on the NHS, people feel they've lost rapport with their family doctor.
"We're hoping to kind of say 'no we're still here'. That's why we did general practice because we like seeing the same families and groups of people and we like to get to know them as they grow up or grow older and that's part of the reason we're in it too."
And at a time when the NHS faces unprecedented pressure, the series will look at how GP surgeries cope.
Dr Khan said: "We talk about the cost of missing NHS appointments with patients who do it on a regular basis. We talk about what we're not allowed to prescribe anymore, things that they have to buy over the counter.
"We talk about NHS waiting times, people who are waiting 18 months for an operation, we're seeing them during that period.
"At the same time of the challenges, I hope it highlights how we've come together as an organisation.
"Not just the Ridge, but the NHS as a whole. Particularly on its 70th anniversary, how things have changed and how things are so challenging and how money is so tight, but what you can do without any money really."
Dr Khan said the programme shows how there might be a 'north-south divide' and also the challenges faced specifically in Bradford, compared to other cities.
"I think it does what we set out for it to do," he said. "Which is really show our community coming together when they are the most vulnerable and how hard our staff work and how we maintain a really positive attitude throughout."
Jonathan Stadlen, managing director of production company Knickerbockerglory, added: "We wanted to go North because I think there is a northern charm that we have captured in this series that I was very happy to find.
"I think it's fantastic, there's a really broad patient base here and so I think seeing them [the staff] go beyond themselves to help other people and how inclusive they are of all the different backgrounds of patients they have has been very moving to me. I think if more people in the country behaved like that to others, we would be living in a much more tolerant society."
He added: "There is a wider patient base here in terms of ethnic background, socio-economic background and I think that is going to stand out, but I also think there is a warmth and humanity at this surgery that will also stand out and it makes you think if we were all slightly more northern in our approach, we may have a better society.
"There are some fantastic moments, some very funny ones, very moving ones and there are some ones that make you very proud to be human in terms of how people are looked after. I'm a passionate believer in the NHS that is free to all people at the point of entry, regardless of background.
"I think that is something that defines us as being British, that we should be really proud of. I don't think people appreciate how much work people in general practice do and they deal with 90 per cent of the NHS workload with eight per cent of the budget. That is extraordinary and it is something we should celebrate and support more."
The show is due to air on Channel 5 in the coming weeks.
Don't forget to follow us on Twitter, or connect with us on LinkedIn!