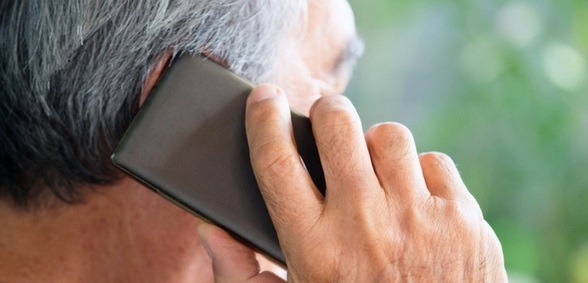 CREDIT: This story was first seen in the Ipswich Star
A general practice in Ipswich has become one of the first in England to pilot a new digital triage system in a bid to cut down patient waiting times, the Ipswich Star reports.
Barrack Lane Medical Centre, along with its branch surgery in Stoke Park, is trialling the askmyGP system for three months.
Unwell patients are now able to contact the practice online, through a smart phone, tablet or computer, and fill in a survey about their condition and symptoms.
Depending on their need, the patient will either be given NHS-accredited self-help advice, be referred to another service, have their request dealt with over the phone or be offered an appointment with a clinician.
Dr Juno Jesuthasan, a partner at Barrack Lane, said the aim was to reduce footfall at the surgery.
"All the work shows that probably 60-70% of patient queries can be dealt with without a face to face appointment," he added.
"A face to face appointment is needed when you need to examine people or with certain delicate situations. A lot of things can be dealt with via other means.
"For example, we see a lot of musculoskeletal problems, for which it is often advice that is required. The ability to signpost to the free NHS physiotherapy self-referral service saves face to face surgery appointments."
Dr Jesuthasan said askmyGP does not ease demand, as the same number of patients would have to be dealt with in some way.
But he added: "It's easier for patients because it means they don't have to come to the doctors' surgery and if they do come in it's easier to find the parking space and when they do get into the building it's less busy."
However, Dr Jesuthasan said the system, which is currently only in operation at the Ipswich practices between 8am and 12noon, wasn't favoured by all staff at the surgery, and there was a chance it could add extra pressure as it provided another way for patients to get in touch.
Harry Longman, founder of askmyGP, said only around a dozen surgeries had tried the system to date.
He added: "We have great patient feedback which says it's really easy to use, it saves time hanging on the phone and they get a quick response from the GP practice – and that's what they love about it."
Don't forget to follow us on Twitter, or connect with us on LinkedIn!