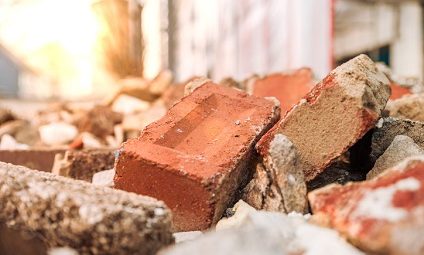 Tim Martin speaks to the experts to find out how practices can improve their premises if they don't have the funds available to undertake major building work. How can they make the space as functional and patient-focused as possible without breaking the bank?
Dreaming of a better future
Whisper it softly, but the dream of enjoying brand new premises will remain just that – a dream – for many GP practices across the land. The publication of the Estates and Technology Transformation Fund (ETTF) will rightly be viewed as a funding lifeline for many practices hoping to make a case for further financial support to their local CCG, but it won't help everyone. A recent BMA study found that just over half of practice respondents had seen no investment or refurbishment in the past 10 years, while almost 70% of GPs said their facilities were too small to deliver extra services. In one particularly alarming case study from the General Practitioners Committee (GPC) it was found that, 'Privacy at the GP reception counter was impossible and patients knew which door off the reception area led to the STD clinic.' Despair not, however; with the correct planning there's hope for all those without deep pockets who want to ensure their GP surgery space is as functional as possible whilst targeting better patient care.
A patient survey to determine premises' priorities is a useful and inexpensive resource to begin the process of improvement. The variety of results will, of course, reflect the diversity within each practice but a core set of ideas has already been identified by the Picker Institute in their 2007 Design of community health care facilities project. Among its findings the authors noted that patients, '…prefer a layout that enables effective delivery of a broad range of services and easy movement within the building.' If time and resources are an issue in relation to a large-scale patient survey of this nature consider adding one or two premises-focused questions to your existing Patient Participation Group (PPG) survey.
"Talk to your patients about what they find unsatisfactory when using your building. Their problems might be simple to resolve – like access to an electronic check-in system or telephone triage. Don't forget that some solutions won't necessarily be centred on the material fabric of the building," says Tony Coke, primary care director at Octopus Healthcare, and remember that space which enables computerised booking facilities should be prioritised as patients become ever more familiar with, and reliable on, touch screen technology to interact with primary care services.
Simon Gould's top tips to make GP surgery space as functional as possible:
Try to future-proof rooms as much as possible so they can be used for a wide variety of clinical services – for example, introducing infection control compliant finishes to all clinical rooms to help room utilisation.
Organise spaces so that they are functional – for example, easy access to utility rooms from treatment rooms.
Keep staff and patient areas separate and distinct. Try to minimise travel distances for patients as this will help the surgery run more efficiently.
A helping hand from the experts
The Department of Health recommends that estate management should be supported by a number of agencies and mechanisms including: Public Health England's Strategic Health Asset Planning and Evaluation (SHAPE) tool; assessments of high and significant risk backlog maintenance; BREEAM assessments; six facet surveys; space utilisations and energy performance standards (or other similar benchmark assessment systems). Having a plan that focuses on both clinical and non-clinical priorities is recommended by healthcare consultancies. "Practice managers should identify, in advance, what outcomes they want to achieve from improvements to their premises," says Simon Gould, development manager at Assura. "For example, do they simply wish to increase capacity or have specific requirements in mind – such as particular clinical services or provision of GP training?
"Practices should identify clear objectives that can enhance the patient experience. These don't always have to be costly; for example, introducing clear signage can assist wayfinding around the building for patients." He also points out that any improvements using capital grant funding should be undertaken, "…in accordance with NHS (General Medical Services – Premises Costs) directions."
Staying on the subject of patient care, it's also worth revisiting CQC directives and focusing on hygiene standards. Graeme Love, principal surveyor at D.G. Love Charted Valuation Surveyors, says, "Practice managers should review their floor coverings, taps and sanitary bins in their consulting and clinical rooms. Infection control is a major area that continues to be prioritised by CQC – stemming from the outbreaks of MRSA in hospitals." These types of renovations are usually low cost and help to meet regulatory standards.
Other simple and cost-effective measures that will have a long-term impact on patients and staff include technological transformations. Tony says, when faced with making difficult funding decisions, such transformations should be prioritised as they won't inconvenience patients. "Consider having notes digitised and moving any paper records off site. Record space would, typically, use 20 square meters in a building. Once this is complete it's very easy to have this newly freed-up area re-designed into clinical space – even if it's just a counselling room without a wash-hand basin."
These small steps will be advantageous when the time comes to investigate a larger scale premises project and will help to keep that dream of new premises alive!
Rules of the regulators
According to the Department of Health's Strategic framework for the efficient management of healthcare estates and facilities healthcare providers are expected to implement a number of premises-related regulations, including the safety and suitability of premises, safety, availability and suitability of equipment plus cleanliness and infection control.
The CQC has a wide range of enforcement powers that it can use if a provider is not compliant. These include the issue of a warning notice that requires improvement within a specified time, prosecution and the power to cancel a provider's registration, removing its ability to provide regulated activities.
Don't forget to follow us on Twitter, or connect with us on LinkedIn!