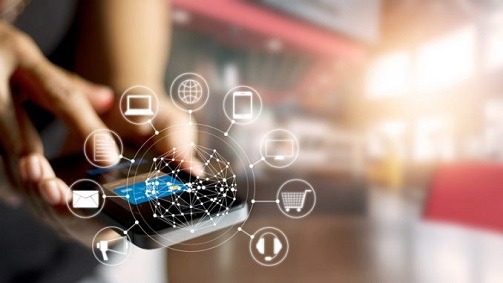 As the growth of smartphones increases their influence on the management of long-term medical conditions and the benefits to healthcare are vast. Marie Cahalane investigates what's happening on the healthcare app scene
In the face of rising demand – the result of an aging population and a related increase in long-term medical conditions – practices are ever more in need of efficient approaches for delivering healthcare. Telehealth, the remote management of conditions via technologies such as apps, wearables, the internet, etc., is a resource that can facilitate self-management and is a means of increasing access to care for a large population in a more cost-efficient manner.
Technology is increasingly viewed a resource with the potential to transform how we deliver healthcare. Given technology's capacity and flexibility it can be a smart and robust medical accessory – a useful resource at point of care, in patient education, in the self-management of conditions (long-term or other) and in remote monitoring – leading to better patient outcomes and alleviating pressure on GPs.
Keeping patients engaged
"One of the big challenges for long-term condition management is encouraging patients to participate in their own health – engaging them and then keeping them engaged, involved and compliant with the therapy that's being prescribed," says Lisa Kerry, sports physiotherapist. This is the basis of the physiotherapy app Salaso, for which she is an ambassador and content advisor. The concept is simple; once the patient leaves the therapist they're essentially on their own but Salaso is a support – and a strong link to the care that the patient needs; essentially, their physio goes home with them and care continues through remote monitoring and self-management.
This is an essential aspect of apps in health care – patients who have consented to take part are given autonomy over their health. "For the patient, the apps engage them in their own care as a proactive partner in the care process," Brian Waters, chief executive of Graphnet, explains. The patient is linked to health information that encourages and assists them in meeting their care plan, acting as a support network in which they are the central player. They set their goals with their GP and can monitor their progress and health knowing that their GP, for example, is also monitoring their condition.
Graphnet currently have two pilots underway which combine their integrated clinical records with information provided by the patient. One is an app for people with epilepsy and the second is for patients with congestive heart disease but the primary aim of both is the same. "To use technology to improve the quality of life for patients with long-term, complex and/or life-limiting conditions at the same time as enabling the radical transformation of services required of an ever-changing NHS," Brian elaborates.
Safeguarding and compliance
Due to the amount of personal information contained in medical records, and an increasing threat of medical identity theft, protecting medical records is paramount. Be aware of safety audits and ensure that you are acquainted and compliant with regulations such as HIPAA, HITECH and the NHS Directive.
Moving beyond the clinical sphere
One of the major advantages of using apps is that they can support the patient outside the parameters of the practice by giving them a live-link to their care. Dr Lynn Austin, who presented at The King's Fund conference, is a research fellow for the REmote MOnitoring of Rheumatoid Arthritis (REMORA) project. The project involves a smartphone app which allows patients to log their rheumatoid arthritis (RA) symptoms between GP appointments, recording these in their own electronic medical record and the research database. The aim, Dr Austin explains, is to, "…explore how the data collected might facilitate conversations at consultation should patients wish to share this information with the GP."
REMORA is based on users submitting data via their smartphone to an NHS server, hosted by the REMORA development team at the University of Manchester Health eResearch Centre (HeRC) before data files are securely transferred to the electronic patient record (EPR) system used by the participating Trust. This ensures that information isn't duplicated or in need of transfer between different programmes; these data are then reviewed at the patient's consultation. "The main benefit is that it makes it possible to pick up on changes in disease activity that have occurred between clinic visits which might otherwise have been missed – for example, if a patient doesn't recall/mention something," Dr Austin explains, and thus a 'bigger picture' of a patient's RA, and how this has impacted on them between clinic visits, is provided.
The use of apps in this manner opens up communication channels for both patient and doctor that are otherwise largely closed between practice visits. "For GPs, the apps provide them with a much broader view of a patient's clinical record and allows them to manage and monitor a patient's condition without having to bring them in for regular check-ups," Brian says. The heart failure app Graphnet has developed, for example, includes weight monitoring, pulse, etc., and alerts the GP and other clinicians if there's cause for concern, which Brian considers greatly beneficial. "As well as communicating directly with the patient when needed – as opposed to when scheduled in advance – GPs can, when necessary, call on the expertise of specialists or acute-based teams, or plan care with community and social care workers."
Logging each day keeps the doctor at bay
With the patient increasingly engaged with their condition, and the GP able to better monitor the condition remotely, a more accurate reading of the patient's condition becomes possible. "Both patient and care giver can view the stats in order to see that they're logging information, that they're compliant, and they can see the improvement in their pain levels and their programme," says Lisa.
How much can the information logged guide consultations? Dr Austin says of REMORA that, "Early feedback suggests that this is a welcome addition to the consultation as the information can be presented in graphical format, making it possible to see changes in the patient's condition over time." For clinicians this means that notable changes which might not have been recollected without the aid of the graph – for example, if there has been a 'flare' which lasted for a relatively short amount of time, or if the patient is making slow but steady improvement in response to treatment – are flagged, providing more detailed information which can better support care planning and treatment decisions. "It's anticipated that capturing more detailed information on patients' RA could not only benefit patients at the time of consultation but also lead to better tailoring of appointments according to need," she says.
Apps in practice
The potential for the effective delivery of care through apps is exciting. Brian tells us about myCareCentric Epilepsy, which includes a seizure detection classifier. This uses machine learning applied to the data gathered from the patient via the Patient Portal to determine if a patient has suffered an epileptic seizure. Seizures can then be tracked and monitored to enable more timely and targeted care. A GP could ask to be notified when one of their patients presents for an unscheduled hospital admission; the alert is then seen on their mobile to facilitate proactive, fast decisions which could mean a lengthy hospital stay is avoided for patients who can be safely treated without inpatient care or that a patient is fast-tracked to admission if urgent attention is required.
Lisa provides a working example of Salaso in its adoption by a north Scotland community care team. "Janie Thompson, a consultant physio, introduced Salaso because they were struggling to fit more than two or three appointments in a day due to the geographical distances they covered. What they do now is bring patients in for a first appointment, set their programme, teach them how to use Salaso and then monitor them remotely after that. A health care support worker, rather than a physio, checks on the patient regularly but the physio can still look at the patient's progress on their dashboard and can progress the exercises and send out a new programme remotely." In this case, patients were able to receive better care, therapists were under less time pressure and, according to a report undertaken by the team, roughly £120 was saved per patient and their treatment capacity was tripled.
While apps, as Lisa notes, will never replace face-to-face contact with clinicians, they will reduce the amount of contact needed. This technology is opening up healthcare to better outcomes by giving patients ownership of their health, enabling conditions to be better monitored remotely and, ultimately, alleviating time pressures on GPs and costs on the NHS and general practices.
Open APIs
Apps play an integral role in realising the NHS's vision of a, 'people-powered' health and care system. An integrated digital care record is being striven for and it requires 'an ecosystem of applications, data and processes' that work together effectively delivering the right information to users at the right time in a sustainable and affordable manner. That's where open Application Programming Interfaces (APIs) come in. Essentially, it means one app talking to another, sharing information so, for example, drawing information from a patient's diabetes' monitoring app and feeding it into their Salaso app. In this way information on multiple conditions can be stored in one place and thus, easily readable.
Don't forget to follow us on Twitter, or connect with us on LinkedIn!