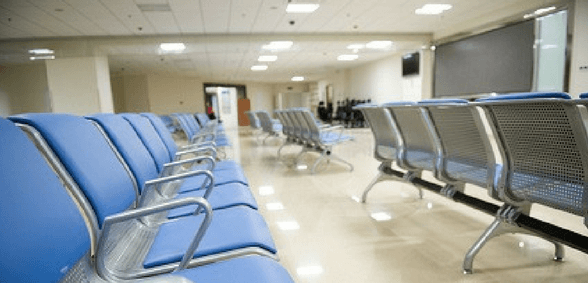 Research has shown that a quarter of patients in the UK are stuck on a waiting list to see a GP
According to new research by Benenden Health and Medical, one in four Brits is stuck on a waiting list to see their GP.
The average adult patient has to wait four weeks for a consultation or diagnosis, but many are waiting up to seven weeks.
Three in 10 of the quarter of patients waiting have made an appointment to see a doctor, with a third waiting to see a specialist.
As a result, almost 10% of respondents to Benenden Health's survey rated their satisfaction levels regarding wait times as 0 out of 10.
Dr Zeeshan Akhtar, CEO of Scout Health, responded to this news, stating that online apps could be the answer to the problem.
"There is increasing pressure on GPs to see and treat all sorts of conditions, and as this research has found, consumers are increasingly either delaying addressing health issues, or worse, Googling their symptoms. Neither of these are the solution to improving the health of our country.
"We need to see a system where we can put proactive, preventative healthcare first. This will give consumers the opportunity to talk to healthcare professionals in advance of going to their GP.
"Online preventative apps, where patients can forge a relationship with a reputed doctor to review their health, will not only ensure that patients can get to know a doctor personally, but also give them a chance to discuss any concerns ahead of making an appointment with a GP."
Don't forget to follow us on Twitter, or connect with us on LinkedIn!