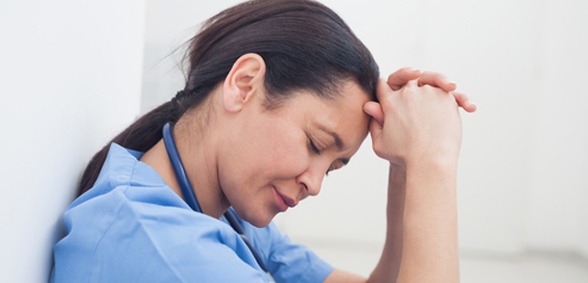 Stepping down from his role as chair of the BMA Northern Ireland's GP committee, Dr Tom Black has laid bare his thoughts on the state of general practice
Dr Tom Black, former head of BMA Northern Ireland's GP committee, has warned that GP services in the nation are in the worst state they have been in the history of the NHS, according to the Belfast Telegraph.
Black also hit out at health bosses and politicians for allowing it to get into such a state, with trainee doctors turning their back on general practice, worsening recruitment woes.
"It's sad that we can't attract young doctors into general practice," Black said.
"We're now seeing the investment we've been asking for and we appreciate the efforts of the Department of Health, although I don't think it should have got to this stage.
"I used to have a piece of paper above my desk with all the waiting times printed on it so I could tell patients how long they would wait for an appointment when I referred them," he said.
"I don't have that anymore, with the exception of cancer care and acute emergency care, patients can expect to wait years.
"I don't even bother to refer my patients into the NHS mental health services now because it's such a frustrating experience for them.
"It's unreasonable to ask any patient to wait years for any health service; we don't wait for years for anything else in life, but we wait for years for something that is so important, and that seems strange to me.
"We have patients waiting years for a hip replacement and they become addicted to strong painkillers, people waiting for mental health services who end up having to use more drugs than maybe they would use if they were getting counselling.
"The pressure all this puts on general practice is considerable, and even more so for the patient."
Black envisions a great deal of change occurring in Northern Ireland's healthcare, including the way patients interact with GPs.
"We're likely to see a lot more artificial intelligence, where patients go to an NHS app and it will follow a certain algorithm and offer the patient advice or make them an appointment with the GP or a counsellor or a physiotherapist, whatever is the best thing for them," he said.
"We have fewer GPs now per head of the population than in the 1950s, there are on average 2,000 patients per GP, and that can increase to 3,000 in some areas.
"The average GP is doing in a day 35 consultations, 180 prescriptions, 35 hospital letters, 50 blood results, phone calls, house calls and paperwork, and that simply isn't sustainable and we have to become more efficient.
"The investment by the Department of Health that is allowing us to bring in multi-disciplinary teams to surgeries will start to make a dent in the workload.
"Transformation of the health service has obviously been held up considerably by the failure of the politicians and the collapse of the Assembly.
"Failing to have a Health Minister for the best part of two years is a very rapid way to create chaos within the health service.
"I think the situation in terms of a crisis is the worst it has ever been since 1948, although I think we're turning a corner and hopefully it isn't too late.
"If we want to make the health service better, we're going to have to bring in changes and we need a Health Minister to drive through decisions that might go against the wish of their population.
"If we don't do that we will continue to have long waits, patients will continue to have to use their personal money to pay for outpatient appointments and operations, and I don't think that's fair."
Dr Alan Stout is the new chair of the BMA Northern Ireland GPs committee, and he has said that he will build on the work of his predecessor.
"The challenges faced by GPs across Northern Ireland are very real; it only takes one GP in a practice retiring, being ill or choosing to leave to put the whole practice in jeopardy.
'While we have managed to stabilise the situation we now need to redouble our efforts to secure core funding for general practice," Stout said.
Don't forget to follow us on Twitter, or connect with us on LinkedIn!