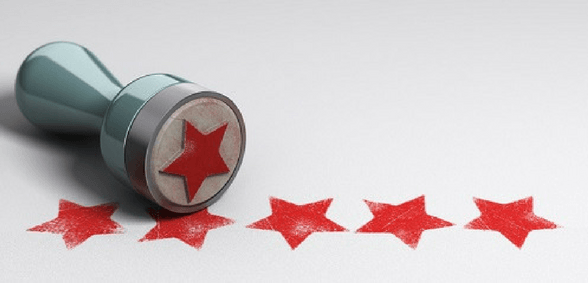 Inspections are an essential part of maintaining standards and driving improvement in healthcare services. In June the Care and Quality Commission published a set of 10 GP practice case studies – detailing how they achieved significant improvement and sharing some clear actions that can be applied in other places. Practice Business considers the key themes highlighted by the study
The Care and Quality Commission (CQC) was established to regulate health and social care services in England – to ensure that everyone has access to safe, effective, compassionate, high-quality care. Part of this involves encouraging healthcare providers to continuously seek to improve, something that practices are equally keen to do.
Visiting so many practices across England gives the CQC a valuable insight into how practices can improve and the changes that can be implemented to improve quality of care. Driving improvement – case studies from 10 GP practices shares insights from practices that have achieved significant improvement in their CQC ratings.
Key themes; a shared journey of improvement
The CQC observed that the featured practices had some common experiences – in terms of the challenges encountered and the solutions employed. Here are some of the observed areas which delivered practice-wide improvements.
Constructive reactions to your CQC report
Driving improvement reveals that the featured practices expressed shock or disappointment, or both, on receiving a critical report and low rating – often because it was felt that the service they were providing was good. However, reaching an understanding that the practice did, in fact, have inherent problems which needed to be addressed was a defining factor in later improvements – and the CQC report was generally used as the basis of an action plan for such improvements.
Providing structured assurance
Although you will probably already have well-established practice policies and processes in place, are they being properly implemented? The CQC guidance asks whether all staff know about them, understand them and follow them? It also recommends that you have fixed systems to ensure that they're reviewed.
Having robust policies and processes in place that are followed by all staff and regularly reviewed reduces risks and enables you to provide a better service for patients; for example, how robust is your practice's safeguarding strategy?
Leadership
Effective leadership and management is essential to the success of your practice. It was observed through the case studies that GPs often found it difficult to find time to effectively manage the practice on top of their clinical duties. Without a skilled and experienced practice manager in place to lead the practice team it's difficult to reach the levels of operational excellence required to run a successful practice – a good practice manager who can work in tandem with a senior GP.
If you don't have this level of management and/or leadership experience in-house perhaps it's time to consider upskilling – focusing on your professional development – or to think about employing additional support.
Staffing and training
Practice staffing was highlighted as a problem area in many of the CQC's reports – with problems relating to staff shortage, lack of clarity around roles, failure to deliver staff training – and low take-up where provided – lack of appraisals and poor recruitment procedures.
In relation to practices which had been adversely affected by staff shortages, which put added pressure on existing staff to fill the gaps. The CQC noted the importance of filling vacancies and shares how one practice addressed this particular problem by employing two apprentice.
Here are some of the other solutions implemented by the 10 case study practices:
Develop a list of mandatory training accompanied by a matrix to show what training staff need to do, as well as mapping progress.
Offer more training opportunities and make the benefits to patients clear to staff.
Engage staff in decisions that affect the practice.
Teamwork and communications
The case studies demonstrated that a practice team that works and pulls together leads to better care for patients. Key to embedding this in your practice's culture is ensuring that every member of your team understands their role, as well as what different teams in the practice are responsible for.
Regular meetings – for different groups of staff (for example, reception team, practice nurses, etc.) and whole practice team meetings – where minutes are recorded are recommended. This serves to make the practice team a more cohesive unit and to ensure that every member of staff is – and feels – involved.
Introducing protocols that connect all staff is one way of supporting this; there is task management software available to streamline this process.
Involving patients and the local community
Also noted were the benefits of working more closely with patients and the wider community. For example, patient groups are a smart way of engaging your patients at a deeper level and their feedback can be used to redesign and improve aspects of your service. Surveying patients can help you to see gaps in your healthcare provision and taking action can help you to improve care provided and patient satisfaction.
Seeking support
Of the practices the CQC studied, almost all had some external support to implement the necessary improvements – invaluable, especially for smaller practices with fewer resources. Practices received support from a number of places, such as the RCGP, NHS England's Vulnerable Practice Scheme and external consultants. Clinical commissioning groups and local medical committees also helped practices.
The CQC recognises that it is difficult for smaller practices to deliver and sustain improvement. In fact, a number of the 10 GP practices studied by the CQC said that working in partnership, or merging with, larger practices was the future as this provides opportunities for collaboration and often offers a wider range of services.
Keep on improving
There is always room for improvement, even if it's not formally required. There are so many innovative practices out there, so many amazing stories of practices delivering outstanding care for patients with minimal resources. You are never finished.
Read the full CQC paper which details the individual journeys of the 10 GP practices
Don't forget to follow us on Twitter, or connect with us on LinkedIn!