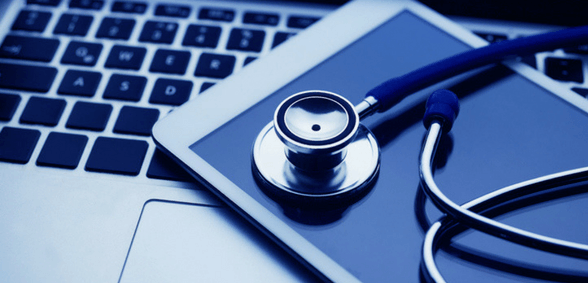 The way general practices work is changing; collaboration and the seamless and secure sharing of information – including patient data – is central to this.
Chris Netherton, managing director of Microtest Health Solutions, shines a spotlight on interoperability and how the exchange of information via computer systems is opening up brilliant new ways of working in GP practices
Improved interoperability allows groups of practices to work together in ways that were simply not feasible just a few years ago. The streamlined collaborative working that is now possible means that groups of practices can enhance their services, improve access and deliver a better overall quality of care without adding to their overall workload.
The NHS Digital programme GP Connect is coming on stream, enabling practices to share patient records seamlessly with other practices, regardless of which clinical software system they use, clearing the way for a new collaborative movement. Here are some examples from practices I've spoken to over recent weeks which are already making the most of interoperability, using our technology. These practices are trailblazers, showing the way ahead.
Home-visiting; sharing patient notes
Surgeries in Cornwall have launched a new home-visiting service. Although the surgeries involved use different clinical software systems, they are now able to share patient notes seamlessly to provide an improved service for patient visits. Find out more.
Specialist referrals; streamlining processes
Surgeries have streamlined their referrals process to specialists by sharing notes. Find out more.
Improved access; sharing patient cover
A group of rural practices have worked together to provide improved access by sharing patient cover. Patients could attend any practice within the group and their visit would be supported by a full, up-to-date medical record – regardless of which operating system their 'home' practice was using. Find out more.
Reaping the rewards
Collaboration is a movement that's here to stay and one which is gathering pace across the country. Practices are embracing this new way of managing their resources and are actively seeking out new ways of using technology to lighten the workload. So, what can you do to ensure that your practice benefits from this new approach? I would suggest that you start by thinking about the following five areas:
Get up to speed with GP Connect and what it will mean for your practice. In a nutshell, it means that surgeries using different clinical systems will be able to share records and work together. You can find out more about GP Connect here.
Identify the challenges or problems that your practice currently faces which could, potentially, be resolved by improved collaboration.
Look at the case studies that software providers publish on their websites – it's a great way of learning from other people's experiences.
Decide what help you need from your IT supplier to make it happen; this could range from technical support to bespoke training for your team.
Set up a time-limited pilot so that you can thoroughly trial the new approach. You may not get it exactly right first time, but you will definitely learn some valuable lessons from the experience.
Avail yourself of the information that's out there!
The good news is that software providers are responding to this exciting new era by evolving and enhancing their systems to make collaborative working of this kind as easy and intuitive as possible. Which brings me to one final suggestion…
Try to get involved in any user groups, presentations or webinars your provider offers that will tell you about future software improvements which are in the pipeline. Staying abreast of forthcoming developments will give you time to think about how you might use these for your practice, which means that you can 'hit the ground running' when they become available.
After all, as Lincoln said, "The best thing about the future is that it arrives one day at a time."
About the author
Chris Netherton has been helping to develop practice management software systems for over 30 years. As well as being MD of Microtest Health Solutions, he also sits on the NHS England Digital Primary Care Executive Board. Microtest was named IT Provider of the Year 2017-2018 in the General Practice Awards.
Don't forget to follow us on Twitter, or connect with us on LinkedIn!