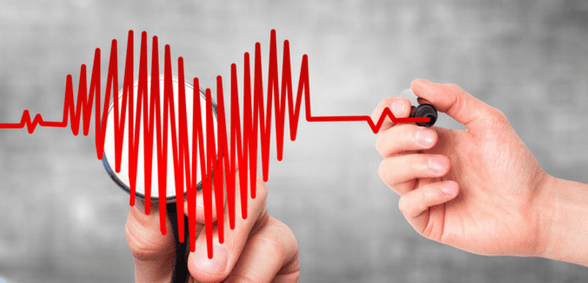 According to new research, seeing the same doctor multiple times may lower death rates – but achieving this is quite a challenge
Research by the University of Exeter suggests that patients who see the same doctor multiple times experience lower death rates, but the Royal College of General Practitioners has stated that this is often not possible due to ever-increasing pressure within the sector.
The study, published on BMJ Open, claims that the human side of medical care potentially saves lives and that this has been neglected. GPs recognise that continuity of care is important, but the desire to see the same doctor twice could lead to waiting longer for appointments – thus jeopardising health.
According to the BBC, Professor Philip Evans from the University of Exeter Medical School, said:
"Continuity of care happens when a patient and a doctor see each other repeatedly and get to know each other. This leads to better communication, patient satisfaction, adherence to medical advice and much lower use of hospital services."
Sir Denis Pereira Gray, from St Leonard's GP practice in Exeter, who also worked on the study, added:
"Until now, arranging for patients to see the doctor of their choice has been considered a matter of convenience or courtesy.
"Now, it is clear it is about the quality of medical practice and is literally 'a matter of life and death'."
Professor Kamila Hawthorne, vice chair of the Royal College of GPs, added that repeated visits to the same doctor is a challenging order to meet.
"Delivering continuity of care for patients is something GPs strive to do – we know our patients want and value it, as GPs do, and we know that it is particularly beneficial for patients with chronic conditions, long-term mental health issues, and complex needs.
"But general practice is currently facing intense resource and workforce pressures, which is making it increasingly difficult for patients to access our services and unfortunately, waiting to see 'their' GP means patients may have to wait even longer for an appointment. Some are willing to do this but often they cannot wait and seeing another GP or health professional in the practice team can speed up access in some situations.
"Many GP practices across the country are using innovative approaches to retaining continuity of care, for example, a patient might be assigned to a team consisting of several GPs and other healthcare professionals in the practice, all of whom will have full access to their records, allowing them to see and build trusting relationships with the whole team, not just 'their' doctor.
"Balancing continuity of care with timely access to GP services is a huge challenge for general practice, and ultimately the answer is more GPs and more resources for the profession.
"NHS England has already pledged £2.4bn extra a year for general practice and 5,000 more GPs by 2020 – and this must be delivered to safeguard the future of general practice and patient care. The Prime Minister has also announced a significant amount of money for the NHS, and it is essential that the role of general practice in delivering quality care to over a million people a day and alleviating pressure on hospitals and other services, is recognised as more details of her long-term plan are released.
"Resilient general practice is essential to the long-term viability of our NHS and to the health of our nation."
Don't forget to follow us on Twitter, or connect with us on LinkedIn!