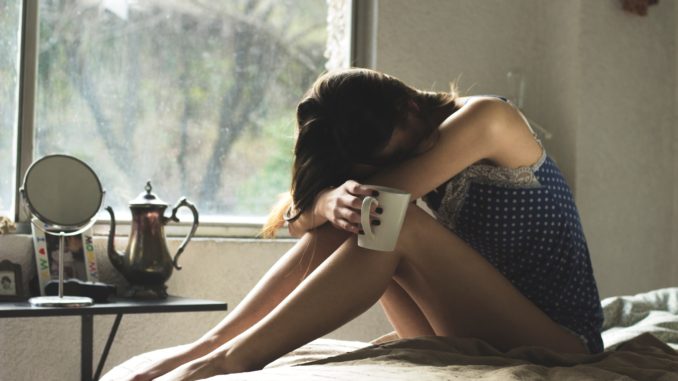 Over three quarters (79%) of GPs see someone with a sleep complaint at least once a week – a significant drain on resources. A new tool offers the potential for GPs to quickly diagnose insomnia, saving time and resources. We explore how it works and the impact it can have on general practice. Professor Colin Espie, Big Health's clinical and scientific director, explains
Unfortunately, when a patient mentions their sleep problem it is often a bit of a 'heart-sink' for GPs. But why is this the case? If a patient mentioned that they were concerned about their weight or their low mood – would it not be welcomed? After all, it would provide an opportunity to discuss whether or not they might have a clinical level problem and an opportunity to see if a self-care solution might be of interest.
So, what is the difference when it comes to the patient saying, "Doctor … I'm not sleeping well these days"?  Why might a GP be disinclined to ask, "… and how are you sleeping?"
I suspect there are two main obstacles to having the 'sleep discussion'; the lack of a tool to guide the sleep conversation and the lack of a pathway to improvement.
Conversation starter
Until now there hasn't been an available metric – a quick 'ready-reckoner' to help shape the sleep conversation. Tools of this kind exist for most physical and mental symptom complaints and the GP can reach for them to help guide their evaluation – but not for sleep.
It is highly likely that the GP and the patient would both want to know whether or not the 'insomnia' is something to be concerned about … but how to go about that evaluation?
This is where a new, two-item screening measure can come in. The 'sleep condition indicator' was first presented at the BMJOpen a few years ago. Based on DSM-5 criteria for Insomnia Disorder, the 8-item (SCI-08) was found to be a reliable and valid screening tool.
Based on DSM-5 criteria for Insomnia Disorder, the 8-item (SCI-08) was found to be a reliable and valid screening tool.
A recent paper in the Journal of Sleep Research provided further confidence when age and sex referent data on a sample of 200,000 adults was published. Now the two-item short form (SCI-02) has emerged as a useful starting point, with data on 190,000 participants published in February in the British Journal of General Practice.
The idea is to lead with just two questions which will help to establish sensitivity to whether or not the sleep problem is likely to meet a clinical threshold. The remaining six questions can then be used as a follow on if the SCI-02 insomnia screening score is reached.
The SCI-02 is an extremely quick assessment tool – taking literally 30 seconds to work through. So, in addition to offering a framework for that tricky sleep discussion, GPs are likely to be pleased about how it can save time, too.
The SCI-02 is an extremely quick assessment tool – taking literally 30 seconds to work through.
Pathway to care
The second obstacle to discussing poor sleep is that GPs know that they don't have a good solution available if their patient turns out to have a chronic sleep problem. Clinical guidelines recommend that hypnotics should only be used in the very short-term and that CBT for insomnia is the treatment of first choice for chronic difficulties in getting to sleep or remaining asleep.
However, this situation is rapidly evolving. The digital CBT programme Sleepio, which I co-founded, is accessible on the web or on iPhone, and is now being rolled out in the NHS. The reason that the NHS has confidence in Sleepio is that it has been tested in eight RCTs (across almost 7,000 RCT participants); the most recent trials were published in Lancet Psychiatry and JAMA Psychiatry. Sleepio uses the SCI as its measure of pre and post-evaluation; 70% of people with chronic insomnia see their sleep problems resolve.
New assessments, like SCI-02, and tools, like Sleepio, are helping GPs to expand their range of care to those who have chronic sleep conditions. In the future, this will help patients – many of whom suffer significant issues from lack of sleep – to get access to the care they need to enjoy a better life.
About the author
Professor Colin Espie, Big Health clinical and scientific director.
You can read Professor Espie's paper, Screening for insomnia in primary care: using a two-item version of the Sleep Condition Indicator, which was published in the British Journal of General Practice here.
Professor Espie has been researching sleep and sleep problems for over 30 years and is one of the world's leading authorities on sleep. He is a member of the Education and Sleep Medicine Committees of the European Sleep Research Society, is Membership Chair of the World Sleep Federation and leads its insomnia task force, and is part of the Nuffield Department of Clinical Neurosciences at University of Oxford. As clinical and scientific director, Professor Espie heads up Big Health's team of sleep experts and oversees their ongoing programme of research.
Don't forget to follow us on Twitter, or connect with us on LinkedIn!