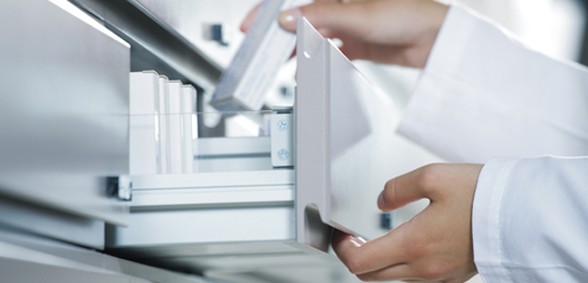 Credit: This story was first seen on the Grimsby Telegraph
A new Minor Ailments Scheme has been established in North East Lincolnshire to provide local people with easy access to advice and medicine, and encourage self-care for long term and minor conditions, the Grimsby Telegraph reports.
The Minor Ailment Scheme can save time and enable people to avoid waiting to see a GP, and if a person's prescriptions are free of charge then the pharmacist can offer the same free advice and free treatment.
The scheme has been designed to alleviate pressure from the GPs, and will allow people with minor illnesses or infections to be treated much quicker than they would be if they had to book an appointment.
People are being encouraged to consult their local pharmacist instead of a GP and those who are exempt from prescription charges will receive the medicine they require to treat their minor ailment free of charge. People who pay for their prescriptions will also be able to receive advice and buy the medicines they require and often many over the counter treatments cost less than the prescription charge.
Peter Melton, clinical chief officer for North East Lincolnshire Clinical Commissioning Group explained: "We encourage people to take care of themselves and treat their minor ailments and community pharmacists can now supply free medication for those who are eligible and direct the patient to other appropriate services. This will save people time, as they won't have to get an appointment with their GP for a prescription."
He added: "By making use of community pharmacy services, a Minor Ailment Scheme will provide many benefits to the provision of health care such as; reducing the demand for urgent care at A&E departments, reducing the burden on GPs, and continuing to provide quality patient care and increasing people's choice for self-care."
There are 37 community pharmacies in North East Lincolnshire that are easily accessible with many open for longer hours than GP surgeries. Providing consultations through community pharmacies aims to provide an efficient and convenient alternative to GP consultations.
This Minor Ailments Scheme is commissioned by NHS North East Lincolnshire CCG as part of their work supporting patient care.
Paul Rolfe, a pharmacist at Birmingham's Chemist, believes that the service works really well, and allows for patients to get the medicine that they need far quicker than if they had to book an appointment with the doctor every time.
He said: "The scheme is great for people who have something very treatable wrong with them, and don't want the hassle of having to set up a GP appointment in order to get the medicine they need. It is perfect for babies who have got a temperature, so that they can get medicine very quickly or those who are suffering from dermatological conditions like warts, so it saves them having to use the GP service, and allows them to make more use of what is available on the high street, as no appointment is needed."