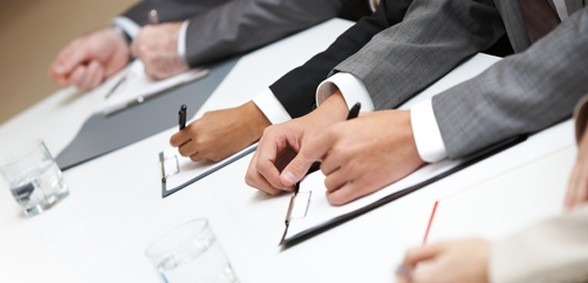 Credit: This story was first seen on the Leicester Mercury
A GP practice which cares for 10,000 patients has been told it 'requires improvement' following an inspection by the Care Quality Commission (CQC), the Leicester Mercury reports.
Although Ibstock House Surgery received a good rating in three key areas – for providing caring, effective and responsive care it was given an overall rating of 'requires improvement.'
The CQC team said changes were needed to make sure the practice, which has a branch surgery in Barlestone, is providing effective and well led care.
Inspectors, who visited in October said the surgery must make sure that all 'significant events' are recorded and investigated with suggested actions to prevent re-occurrence.
Although they added: 'We saw evidence that when things went wrong with care and treatment, patients were informed of the incident, received reasonable support, truthful information, a written apology and were told about any actions to improve processes to prevent the same thing happening again.'
The inspectors found that although the surgery was clean and tidy there was no copy of a recent infection control audit.
However, all 29 comment cards from patients and sent to the inspection team 'were highly positive about the service experienced with no negative comments. Patients said they felt the practice offered an excellent and efficient service and staff were helpful, caring and treated them with dignity and respect.'
Inspectors added: 'Many comments said that the GPs always had time for you and would listen to your concerns.'
Inspectors highlighted the fact the surgery, which has five partners and two salaried GPs, carried out an audit for every patient death.
'This included, for example, if the patient had died in their preferred place of death and if the patient was palliative had they been discussed at multi-disciplinary meetings. The practice then reviewed the end of life care provided as to what went well and what could be improved.'
Home visits were available for those who needed them and the practice nurse provided flu jabs in patients' homes if necessary.
The practice has a higher than average number of patients aged 40 to 54 and lower than average number of patients aged over 20 to 39.
Dr Charon Luke, GP partner and CQC manager for Ibstock House Surgery said: "We would like to reassure patients that following the inspection by the CQC, where it identified some areas for improvement, that we have already implemented changes to address the concerns that were raised around specific aspects of safety and leadership.
"While our overall rating identified areas that we need to address, it also highlighted that we provide an effective, caring and responsive service to meet people's needs. Our first priority is to our patients and we will continue to ensure that the positive experiences of the quality of care are built on and that we make continual improvements to ensure that we always deliver a safe and caring service."