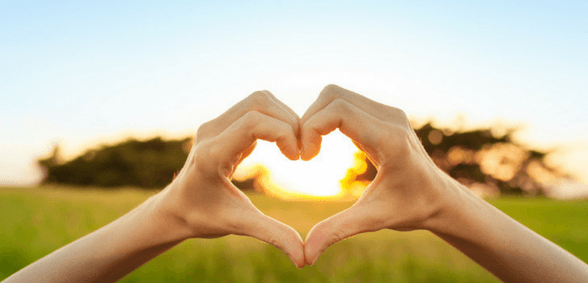 Getting active outdoors is the prescription from the RCGP and parkrun UK's new collaboration, which aims to get patients and general practice staff alike moving in the fresh air
The Royal College of General Practitioners (RCGP) and parkrun UK have collaborated to launch a new initiative that could see thousands of patients being given outdoor physical activities, as opposed to medication, as their prescription.
parkruns are free, 5k events that take place every Saturday morning in public open areas. The scheme aims to improve the health and well-being of healthcare staff, patients and carers alike.
As part of this venture, GP practices will be encouraged to develop closer links with their local parkrun and become certified 'parkrun practices', with health care practitioners focusing on directing patients towards the parkrun initiative – particularly those who are the least active and have long-term health conditions.
There are currently 535 parkruns across the UK and more events are springing up every week, many of which are situated close to GP practices. There are also 220 2k junior parkruns for 4-14-year-olds and their families on Sunday mornings, and each event is coordinated entirely by local volunteers and is accessible for people of all ages and abilities.
Thousands of people simply walk the events or join in as volunteers or spectators – running is not a requirement, as long as people are out and being active.
The initiative aims to further increase awareness of parkrun amongst GPs and all practice staff. Becoming a parkrun practice is a straightforward process, and parkrun UK and RCGP will offer guidance and support.
Professor Helen Stokes-Lampard, chair of the Royal College of GPs, said:
"Small, often simple, lifestyle changes can have a really positive impact on our health and wellbeing, so anything that encourages patients to live better, and move more is a good thing. parkrun is a diverse, fun and free way of getting our patients up and moving about, and empowering them to make basic lifestyle changes in the best interests of their long-term health and well-being."
Head of Health and Wellbeing at parkrun, Chrissie Wellington said:
"Our research tells us that GPs and other practice staff are already signposting people to parkrun to great effect and we want to scale this up. This exciting and game-changing initiative with RCGP is a huge step forward in helping us to encourage GP practices across the country to forge really beneficial partnerships with their local parkruns, and for all staff and patients to realise the wide-ranging health benefits that parkrun participation can bring."
RCGP clinical champion for physical activity and lifestyle, Dr Andrew Boyd, said:
"Inactivity is a leading cause of premature illness and death in the UK. GPs and their teams play a key role in encouraging and empowering their patients to get more active in the best interests of their health. parkrun provides an accessible, non-intimidating local opportunity for patients and staff to increase their activity levels, and have fun doing it, all in the great outdoors – and for free!"
Dr Simon Tobin, a GP from Southport, said:
"It's a win-win situation for my patients and the NHS. Almost every day I invite my patients to come to parkrun and I've had successes with people with anxiety, depression, diabetes and heart disease as well as those who want to improve their blood pressure or get fitter. My patients are healthier, happier and on fewer medications, and the NHS saves a fortune on unnecessary drugs and dealing with their side effects."
Dr Ollie Hart, whose medical centre helped set up Graves parkrun in Sheffield in 2012, said:
"The close connection between our practice and our local parkrun has had the biggest health impact of anything I have done in my career. Many of the Centre's staff and patients are regular walkers, runners or volunteers, and I know people with multiple sclerosis, diabetes, airway disease, mental health issues and many other health conditions who have all benefited hugely from a life changing association with parkrun."
Don't forget to follow us on Twitter, or connect with us on LinkedIn!