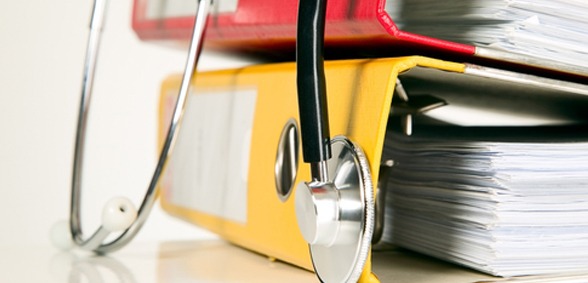 CREDIT: This story was originally seen on ITV News
The chair of the RCGP has stated in an interview that the lack of GPs in the UK amounts to approximately one per surgery
The vast majority of GP surgeries in England are short of at least one doctor, Professor Helen Stokes-Lampard has claimed.
She said in a Press Association interview – as part of the NHS's 70th anniversary celebrations – that life on the front line of general practice is still "very hard" and that incredible workload pressures are causing doctors to feel as if they are not "providing a safe enough service".
This is despite government promises of a better future – one that still feels too far away. The GP Forward View stated two years ago that, by 2021, an additional £2.4bn would go into general practice each year and that there would be 5,000 more doctors available.
Stokes-Lampard went on to explain that the reason GPs are abandoning their careers all too early is because "the system that has trained them has then broken them."
She also told the Press Association:
"We have got fewer GPs now than we had when the GP Forward View was launched two years ago.
"Instead of needing the 5,000 we were promised then, we now need over 6,000 across England – that's basically a whole time equivalent GP for nearly every practice.
"There is intense frustration among professionals and that leads to stress and burnout.
"People know what they want to do for their patients, they know what they could do for their patients, but they are so overwhelmed by just the volume of work that needs to be done that they feel they are not providing a safe enough service. That's the workload pressure.
"It is shocking in many areas. This has led to a lot of burn-out and stress and people leaving the profession prematurely – which is part of the reason why we have got this workforce crisis and we have fewer GPs now.
"A lot of people have left and they have left at the middle stage of their career. As well as people retiring early we have got people giving up in the middle of their careers, which is a horrendous waste.
"There is not only the personal costs to those individuals, the system that has trained them has then broken them."
Commenting on the anniversary of the NHS, Stokes-Lampard added: "It is the nation's proudest achievement and so it should be for the future.
"There is no reason why we shouldn't be saying in another 70 years how proud we are of the NHS.
"Yes it is phenomenal and the reality is that if you do want a service like this then we have to pay for it, and a decision has now been made by the Prime Minister on our behalf that we do want to invest in it and we applaud her for that.
"I do think the proportion of money – while we welcome it very much as a step in the right direction – it is not enough for transformation and innovation that we need, it is enough to stabilise the service.
"That is going to be hard for people because announcements of big sums of money inevitably come with high expectations about what is going to change, it is going to take time."
Don't forget to follow us on Twitter, or connect with us on LinkedIn!