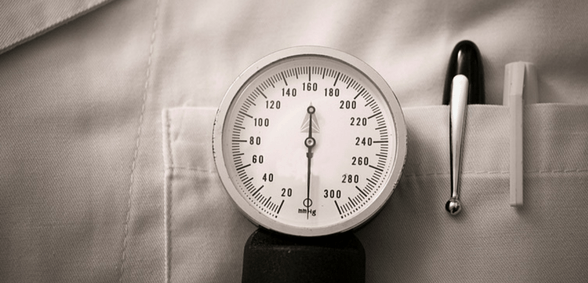 National Audit Office's (NAO) publishes report investigating Capita's procurement of Primary Care Support England (PCSE) services in September 2015 and the issues that have since arisen
Capita's failure to deliver backroom services for GP practices is 'nothing short of scandalous', the BMA has said, as a new report underlines how ill-prepared both NHS England and the outsourcing firm were when the programme was commissioned.
The National Audit Office's (NAO) report looks in detail at the process by which Capita procured Primary Care Support England (PCSE) services in September 2015, the problems that have arisen since and the impact that these have on patients and practitioners.
Key findings of the report include:
NHS England's decision to hand a contract to Capita both to run existing services and simultaneously to transform those services was high risk.
Both Capita and NHS England underestimated the scale and nature of the task of transforming services.
Capita was incentivised through the contract to close existing services to minimise its losses.
NHS England has made £60m in savings in the first two years of the contract, which is broadly in line with its targets.
Capita has made losses of £125m in the same period, more than the £64m it anticipated.
NHS England's assessment of the contract risk focused on the likelihood of it failing to achieve its financial savings target and did not adequately assess the risk of Capita being unable to provide the service to a good standard.
NHS England has fined Capita £5.3m for poor performance, and expects to pay £3m to primary care providers in compensation.
Practitioners are still experiencing widespread failures, with key concerns focusing on Capita's management of the National Performers List, GP pensions and payments and payments to opticians.
Following the report, the BMA's GP committee wrote to NHS England's chief executive, Simon Stevens, urging him to lay out an action plan for how he intends to address the many issues highlighted in the report.
The BMA has also launced an online tool for its GP members to pledge their support for a properly-run PCSE service and to share their own experiences of failures with the system.
Responding to the report, Dr Richard Vautrey, BMA GP committee England chair, said: "This damning report lays bare the scale of the failures impacting patients, services and GPs due to this poorly thought-out and woefully-run programme delivered by Capita.
"That NHS England ignored the BMA's serious concerns and went ahead with massive cost-cutting by commissioning Capita to take charge of PCSE – with the expectation that they'd have to strip resources to the bone – with no thought of the consequences is nothing short of scandalous. It's clear that Capita prioritised money over service and were incentivised by the contract awarded by NHS England to close support offices and cut staff as quickly as possible regardless of the problems that were quickly developing.
"While NHS England may have hit its financial targets, the two years of chaos experienced in practices up and down the country by both patients and GPs – whether this is to do with records, supplies or payments – sits completely at odds with this definition of 'success'. It's GPs and patients who have paid the price for this.
"That NHS England has already fined Capita more than £5m and expects to have to pay out £3m in compensation further questions any rationale that this service is value for money.
"For the last two years the BMA has repeatedly pressured NHS England to urgently address the problems with PCSE delivery, and now that the NAO have so clearly backed our concerns we hope this assessment of its failures will finally make NHS England and government sit up, listen and act.
"At a time when general practice is suffering as a result of increased demand, unmanageable workloads and dwindling investment, the last thing it needs is for resources to be cut any further.
"Earlier this year our members called for elements of this service to be taken back in-house, and this report is now recommending the same. With this as an option, we are now asking NHS England how it plans to resolve the shambles that is Capita's running of PCSE.
"Is it really too much to ask for a system that delivers results both financially and practically, for doctors and their patients?"
Don't forget to follow us on Twitter, or connect with us on LinkedIn!