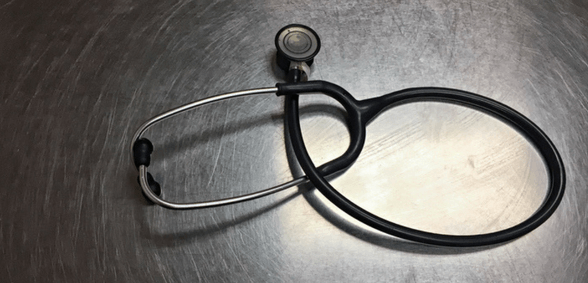 NHS Digital has published an overview of the numbers and details of all general practice staff groups in England – including by type, gender, and age – for provisional March 2018 data
Figures published by NHS Digital provide an overview of general practice staff and highlight decline in key areas – such as the total number of full-time equivalent GPs – and puts into question the progress being made on the government's 2015 promise to increase the GP workforce, as outlined in the GP Forward View.
Key figures highlighted by NHS Digital include:
The total GP headcount – excluding registrars, retainers and locums –  is 34,435 as at March 2018. This marks an increase of 40 – or 0.1% – from 34,395 in December 2017.
The total GP full-time equivalent (FTE)  – excluding registrars, retainers and locums – is 27,773 as at March 2018. This is a decrease of 157 – or 0.6% – from 27,930 in December 2017.
The total headcount was 22,976 for nurses and 18,132 for direct patient care staff and 92,873 for admin/non-clinical staff as at March 2018.
The total FTE was 15,889 for nurses, 12,013 for direct patient care staff and 64,857 for admin/non-clinical staff as at March 2018.
Responding to the figures Dr Richard Vautrey, BMA GP committee England chair, said: "Despite repeated pledges from the government to increase the GP workforce, it is extremely concerning to see the number of GPs in England falling once again. It's more than two and a half years since the Health Secretary promised to recruit 5,000 more GPs before 2020, and these figures are a damning progress report. With less than two years until this target date, the trend is clearly going the other way and it's a sign that a step change in action needs to be taken.
"As GPs struggle with rising demand, increasing workloads and burdensome admin, and are expected to do so with insufficient resources, it's no surprise that talented doctors are leaving the profession and although the number of GP training places have increased, this is not enough to address the dire recruitment and retention crisis.
"With fewer GPs and a rising population, patients are finding it harder to get appointments, and the rest of the health service is suffering as a result.
"The BMA is working with the government in its independent review of the partnership model, and on commitments to deal with soaring indemnity costs for GPs by next April, alongside work to resolve concerns over practice premises. However, to make general practice an enticing career prospect once again we also need a step change in investment, something the government must urgently address."
Professor Helen Stokes-Lampard, chair of the Royal College of GPs, said: "These figures are yet another hammer blow for family doctors, for whom going the extra mile is now the norm, and for our patients. The stark truth is that we are losing GPs at an alarming rate at a time when we need thousands more to deliver the care our patients need, and keep our profession, and the wider NHS, sustainable.
"It is clear that substantial efforts to increase the GP workforce in England are falling short – and we need urgent action to address this. We have made great strides over the past couple of years encouraging more medical students and foundation doctors to choose general practice, but these efforts will be futile, if more GPs are leaving the profession than entering it.
"GP workload is escalating, both in volume and complexity, and the hardworking GPs we do have are burning out as we try to cope without the resources and support we need.
"Longer and longer days in clinic is what our members are telling us they face when they come to work in the morning, exacerbated by a mountain of bureaucracy and paperwork. This isn't safe for GPs, our teams, or our patients, and if it isn't tackled GPs will continue to leave the profession early, and new GPs will be put off from joining.
"We can't be complacent with recruitment efforts, but retaining our workforce must be the number one priority moving forward, and doing this won't be possible without tackling GP workload and protecting the health and wellbeing of GPs.
"Ultimately, we need NHS England's GP Forward View, including pledges of £2.4bn extra a year for general practice, 5,000 more GPs, and 5,000 more practice team members, to be delivered in full and as a matter of urgency, or else the future of our profession, and the NHS as a whole, is bleak."
Don't forget to follow us on Twitter, or connect with us on LinkedIn!