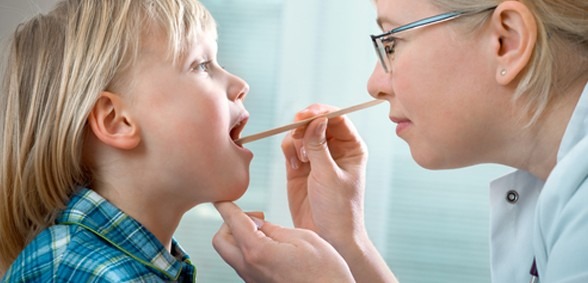 Credit: This story was first seen on the Glasgow Evening Times
A mother-of-four has been left in lurch after being struck off her local GP's register days after her son was rushed to hospital, the Glasgow Evening Times reports.
Amelia Collins, 25, from Pollok was taken off the register at Dr Ferguson and Partners surgery in Pollok Health Centre after allegedly missing two appointments.
The mother was given the news after trying to book an appointment for five-month-old Fraser, who suffers from epilepsy.
After having to rush him to hospital on two occasions in recent months, Amelia was unable to attend pre-booked appointments but phoned to cancel ahead of schedule.
She said: "About a month ago I had two appointments on for myself and one for Fraser. On both occasions he was rushed to hospital, as he was recently diagnosed with epilepsy. One of the appointments was around 3.40pm and I called up about half an hour before when we were in the ambulance to say we weren't going to make it. The receptionist said it was fine and just to call back when we needed another appointment. They never mentioned being taken off the register or that I had missed too many appointments."
Amelia was then told by staff that she would need to write a handwritten letter and drop it off at the surgery.
Staff took a month to decide whether or not the family could stay on at the practice. Meanwhile existing appointments were upheld.
After experiencing chest pains due to anxiety, Amelia called to make an appointment for herself but was turned away on the grounds that she was no longer registered there.
She said: "Fraser had an appointment last week for his jags but by that point he had bronchitis and had to be rushed to hospital at the doctors surgery. So we never missed the appointment because he was at the doctors. We were supposed to go back yesterday for jags but we couldn't because he's off the list. I've got a two, three and five-year-old so I need access to healthcare. But every time I phone I've received so much attitude from the staff that it's put me off trying again."
The family have been registered at the surgery since last year and have become regulars since Fraser started developing health problems.
The mum has been told to register with another practice but will need photographic identification to do so.
She added: "I've not got any money for any photo ID. I can't afford to go and buy a passport purely to register at the doctors. With Christmas coming up it will be even more difficult – I don't have money lying around to shell out £100. I'm worried about my children's health now. It's just completely unfair, I don't understand how this has happened."
Dr Ferguson and Partners said that the practice would be unable to comment.