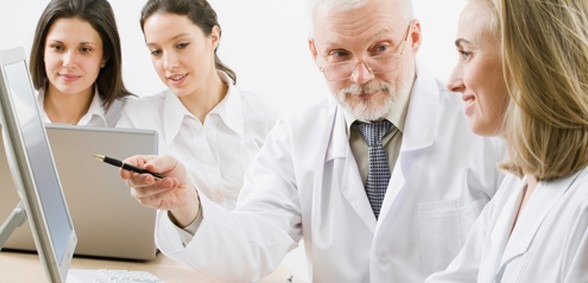 Credit: This story was first seen on Lincolnshire Live
A new health commission is being set up in Lincolnshire in a bid to help sort out the crisis facing residents who claim they can't get GP appointments, Lincolnshire Live reports.
The initiative, being led by West Lindsey District Council, will try to help hundreds of patients looking for new cover due to the imminent closure of Pottergate Surgery.
It is one of four including Arboretum and Burton Road and another at Metheringham which Universal Health has revealed will close their doors on January 7.
The decision means a total of 11,000 patients will be forced to change their GP practice after Universal decided it could no longer manage the practices because of financial difficulties and a shortage of doctors.
Retired GP Graham Warnes said: "It's a disaster, the remaining two surgeries in the town won't be able to cope with the extra demand. We already have a critical situation."
And one of his former patients, a woman who didn't want to be named, said: "Getting a GP appointment in Gainsborough has been almost impossible for a good while now. They just don't have the appointments and you often have to wait for up to a month. It really is an extremely difficult situation and it's extremely concerning that one very busy surgery is actually closing down."
But WLDC challenge and improvement committee chairman Councillor Paul Howitt-Cowan, who is heavily involved in Gainsborough community life, revealed that the authority was launching a health audit in a bid to find out how serious the situation is locally.
"All the surgeries in Gainsborough are already under terrible pressure because they can't get the doctors," he said. "That's one of the reasons why we've been asked to set up a health commission to look at the situation right across the district. It won't happen overnight, but we'll be looking at all areas, particularly GP coverage in Gainsborough.
"We want to grasp the reality of what's going on in the health sector. The reality is that it will be a long time before today's trainee doctors become GPs and then you have to attract them."
WLDC leader Cllr Jeff Summers said: "It's very sad that we're in this position and it's important that everyone affected by this gets registered with a new GP provider. We're working to address this situation."
The surgery's website says: 'Universal Health does no longer manage Arboretum and Burton Road surgeries in Lincoln, Pottergate in Gainsborough and Metheringham surgery.'
But NHS Lincolnshire West Clinical Commissioning Group has claimed that all affected Gainsborough patients will have an alternative option within a quarter of a mile of their current surgery.
Sarah-Jane Mills, director for service development and delivery at Lincolnshire West CCG, said: "In these regrettable circumstances, we have no alternative but to close the practices. But patients must absolutely be assured they have the full support of the CCG to help them choose an alternative practice to register with. Ultimately, it is the patients' choice. There is at least one alternative option at each of the closing practices that is within 0.2 miles of where patients currently are. At Pottergate there is one option, Cleveland Surgery, that is within a matter of yards.
"We completely understand this is regrettable and that some patients will feel concerned about change but we are committed to ensuring patients continue to access good quality, local, GP-led health services."
Lincolnshire Community Health Services NHS Trust (LCHS) will continue in its caretaker management role at the four practices until January, 2017.
Meanwhile, letters have been sent to patients to offer them reassurances and invite them to a number of drop-in events close to their respective practice.