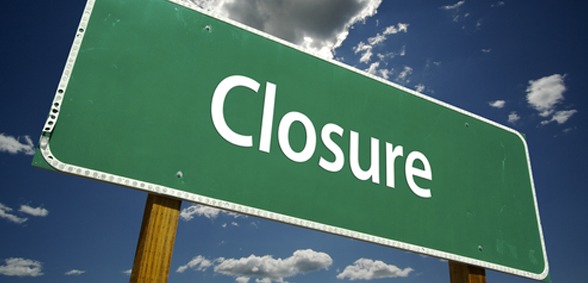 Credit: This story was first seen on the Plymouth Herald
More than 1,000 patients from four GP surgeries which closed earlier this year are yet to register with another practice, the Plymouth Herald reports.
Out of 8,113 patients left without a doctor, 1,290 city residents are yet to find another practice to enrol at.
Doctor Richard Ayres, who has been forced to relocate due to the closure of his previous surgery, said his new practice is "struggling" with the amount of new patients.
Cumberland, Hyde Park, St Barnabas and Saltash Road all shut on 31 March.
All four surgeries were being run up until that date by Access Healthcare, which stepped in last year after previous providers pulled out.
From Saltash Road Surgery, 254 patients have not re-registered, at St Barnabas the figure is 274, and from Hyde Park, a staggering 762 people are yet to find another practice – overwhelmingly adults of working age.
Three other GP surgeries in the city which were at risk of closure have been saved – but only for a year.
A 12-month deal was signed off in February between NHSE and Access Healthcare to keep Ernesettle, Mount Gould and Trelawny open.
This has enabled NHS England to arrange for former Cumberland patients to remain on the Ernesettle contract pending re-registration with a practice of their choice.
These patients – 482 as of 31 March – can therefore continue to use services run by Access Health Care at Ernesettle Medical Centre, Mount Gould Medical Centre or Trelawny Surgery.
Dr Ayres, who worked at Cumberland Surgery and was instrumental in the fight to prevent its closure, has now relocated to Adelaide Street Surgery – bringing an extra 700 patients with him.
"The building is too small for this many people," he said, "and we will have to look for a new building. We are struggling to take everyone on, and we are also having great difficulty trying to recruit staff, as many places are."
Out of the surgeries that have closed, Hyde Park Surgery, St Barnabas Surgery and Saltash Road Surgery were all independent practices, for which the previous providers handed back their contracts, having been unable to sustain the service themselves or to make alternative arrangements.
The Cumberland Surgery was not commissioned by the NHS, but set up 'at risk' by the previous provider before its time-limited contract ended.
All four surgeries were kept open on a temporary basis by NHS England (NHSE), at a "significant" premium in cost, so options for the future could be explored.
Ultimately, the decision was taken in each case that the surgeries could not be sustained at standard contract rates, given their history and the move away from small practices towards primary care 'at scale'.
A spokesperson for NHSE said the emphasis over recent months has been on the "orderly closedown" of all four surgeries.
"Homeless people who are cared for under a separate outreach contract were not directly affected by these changes," the spokesperson said. "The contract was reprocured by Northern, Eastern and Western Devon Clinical Commissioning Group and awarded to Adelaide Street Surgery to provide continuity."
The patients registered with each surgery needed to register with another practice to ensure continuity of care after 31 March this year.
NHSE cannot transfer patients itself, as all have the right to choose the most appropriate alternative practice for themselves.