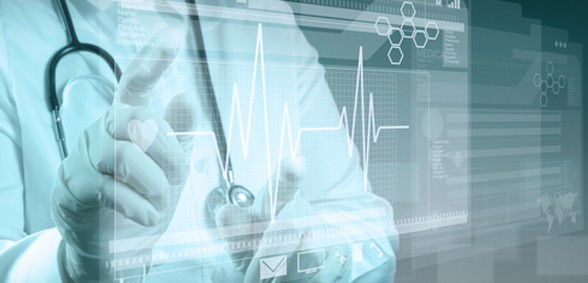 New care models were formally introduced by the NHS just over two years ago. Louise Watson, director of the New Care Models Programme at NHS England, looks at how they've sought to reduce workload pressures through cross-sector collaboration and how 'population at scale' structures have embedded comprehensive and personalised care
The new care models programme has been working with vanguards across the country to develop new models of care that can address some of the challenges facing our health system. In primary care, which is the bedrock of our NHS, workforce issues are one of the biggest challenges. The multispecialty community provider (MCP) model which has been developed and tested by vanguards provides practical help to sustain general practice right now.
Vanguards en vogue
MCP vanguards are focused on redesigning care around the health of the population, irrespective of existing institutional arrangements, and backed up by a new financial and business model. At the heart of the MCP model sits integrated primary and community-based care. MCPs are aiming to increase both the scope of primary care services and the depth of intervention delivered.
The model offers federations and super-practices the potential to combine with community services and create a broader, more holistic and resilient form of general practice. It opens up new options for partners, clinicians and managers. Over time it should also help with managing demand for general practice by building community networks, connecting with the voluntary sector and supporting patient activation and self-care. We are also seeing an impact on staff satisfaction as staff feel empowered to be able to manage the workload across the practice.
Developing better care
One example of this is the Better Local Care (Southern Hampshire) vanguard's 'same-day access service', (SDAS) which pools together the urgent workload for participating GP practices into a single service that is operated from a central location and resourced by the practices.
During the last year (2016/17) 42,606 patients were helped by the SDAS, through triage calls and face-to-face appointments. This resulted in routine appointments in participating surgeries being freed up and, in turn, alleviating the workload pressure on GPs.
Patients like Joy, 57, who has diabetes and a series of acute issues which sometimes means she needs support without delay, have said how much the service have helped them. "The service is extremely professional," Joy says. "They put the patients first and the care is first class, right the way from the initial call, through the reception team and to the doctors."
Looking after vulnerable patients
Another aspect of the MCP model is that of managing the care of the most vulnerable patients. The Fylde Coast Local Health Economy vanguard's 'extensive care service' is a fundamentally different way of delivering care for the 500 or so patients in the area who have the highest needs and who are most at risk of unplanned hospital admission. Under the service patients benefit from a harmonised team of health and care professionals working together to provide the support they need. This means patients can remain at home and their care needs are managed in their community settings.
The Wellbeing Erewash vanguard brings together local health and social care organisations to work as one team. In practice this means patients supported by a group of professionals working together to prevent ill health instead of seeing lots of people individually. This integrated, person-centred community care empowers people to support themselves, allows issues to be picked up and treated earlier and reduces patients' reliance on services. The team includes GPs, community nurses, social care professionals, mental health specialists and other allied health professionals such as physiotherapists and occupational therapists.
Home is where the heart is
This type of working can also be seen in the primary care home model that aims to re-shape the way primary care services are delivered, based on the needs of the local population. The model is a National Association of Primary Care programme, supported by the new care models team and launched in October 2015. In the main, these sites provide care to a defined population of between 30,000 and 50,000 people. They aim to align clinical and financial drivers with appropriate shared risks and rewards and personalisation and improvement of care by focusing on healthcare teams from all disciplines working together and encouraging partnerships across primary, secondary and social care.
The key benefit for patients is a multidisciplinary team working approach which provides comprehensive and personalised care. Everyone within the team knows everyone else and the patient has a more consistent experience of care – similar to having a named GP.
The most critical task in developing an MCP is to get going on care redesign. General practice at scale is a natural first step towards an MCP, via super-practices or GP federations for example. However, there is flexibility around the business model being developed and what contractual form it could take.
For more information about the MCP care model visit: https://www.england.nhs.uk/ourwork/new-care-models.
About the author
Louise joined the new care models programme in March 2015 as the national lead for the multi-speciality community provider (MCP) care model.  In June 2017, she became the director of the new care models programme and is leading on the implementation of the new care models outlined in the NHS Five Year Forward View.
Don't forget to follow us on Twitter, or connect with us on LinkedIn!