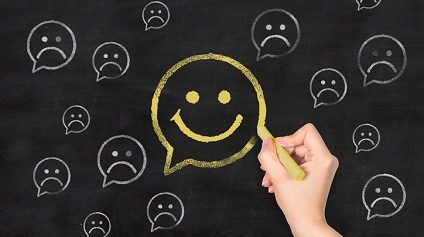 New guidelines from NHS England could see mental health therapists placed within GP surgeries
NHS England has set out new guidelines which encourage the placement of mental health therapists in GP practices.
The idea is to bring more primary care services under one roof in order to really hone in on common mental health disorders, which are regularly linked to other long-term health conditions.
This news follows research showing that 90% of adults with mental health issues are supported in primary care – a statistic which suggests mental health professionals need a permanent place within family surgeries.
It is hoped that in-house mental health therapists will become full members of primary healthcare teams – this should mean patients are able to receive psychological treatment close to home, something which could help alleviate the stigma associated with mental health conditions.
It could also ensure early intervention in issues which could otherwise escalate.
"Joining up talking therapy services in primary care settings is another big step forward for our patients and a key plank in putting mental health at the centre of the long-term plan for the NHS," said Claire Murdoch, NHS England's national director for mental health.
"We are on track to deliver 3,000 therapists in primary care, with over 800 in surgeries at the end of last year and this handy guidance should convince those practices that are yet to take the plunge of the benefits."
Professor Helen Stokes-Lampard, chair of the Royal College of General Practitioners (RCGP), has also commented on the guidance.
She said: "As a profession, GPs are embracing the development of GP-led multi-disciplinary teams, working together in the best interests of patients – and the skills that mental health therapists bring to the general practice team are very welcome.
"It's estimated that 90% of patients with mental health conditions first present in general practice, but many patients are having to wait far too long to access specialist services in the community, that could be of great benefit to them.
"Having ready access to specially-trained mental health therapists in primary care, who are integrated into the general practice team, has the power to radically change how we're able to deliver care to our patients, and hopefully improve outcomes for patients with mental health conditions.
"NHS England's GP Forward View promises that every GP practice in the country will have access to one of 3,000 new mental health therapists by 2020/21. We understand that this is on track, but many GPs are unclear about how to access these new roles and how they will be integrated into general practice, so today's guidance, which promises greater clarity, is welcome.
"As we strive to deliver parity of esteem between physical and mental health, these roles will be vital to support GPs, who are working under intense pressures, and ensure our patients receive the best possible care they need and deserve."
Don't forget to follow us on Twitter, or connect with us on LinkedIn!