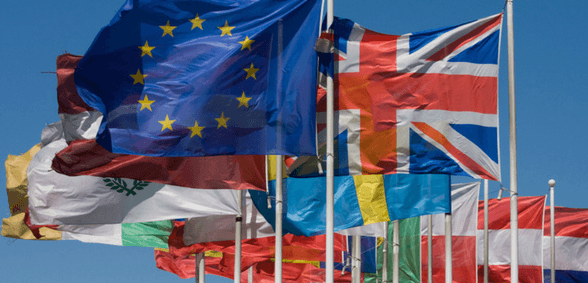 Medical and nursing groups are urging the wide profession to back a people's vote on final Brexit deal
As the UK House of Commons prepares to vote on the withdrawal agreement to exit the EU, medical and nursing leaders are urging healthcare professionals to support a people's vote on the final deal.
A joint editorial by the BMA, the Royal College of Nursing and The BMJ, seeks to persuade doctors that a people's vote "will allow the British public to properly weigh up the choice between the proposed deal and potentially a no deal or remaining in the EU."
This is a view supported by Conservative MP and chair of the Health and Social Care Select Committee, Sarah Wollaston, who fully believes that there is no version of Brexit which will benefit the NHS.
She and three fellow medically-qualified MPs from all main parties have proposed an amendment to the forthcoming House of Commons vote.
If passed, this would make withdrawal from the EU conditional on a second referendum.
It is now widely accepted that the UK's economy will be badly hit by Brexit, with inevitable cuts to funding for health and social care, write Fiona Godlee, editor in chief of the The BMJ, Donna Kinnair, acting chief executive and general secretary at the RCN and Chaand Nagpaul, chair of council at the BMA.
But they warn that a hard Brexit "also poses serious immediate and long term threats to the supply of medicines and devices, to staffing for health and social care, to research funding and collaboration, and to public health."
The three groups are urging the profession to "consider adding your voice to this call for a people's vote by telling your MP that you want an informed choice based on what you now know. We believe the evidence of a detrimental effect on the nation's health is clear."
"There is no version of Brexit which will benefit the NHS, social care, public health, or our life sciences sector- only varying degrees of harm," argue MPs Sarah Wollaston and Paul Williams, in a linked opinion article. This, together with the wider economic fallout from Brexit, "will have the hardest impact on the most disadvantaged people in society," they write
They believe it is time to insist that politicians apply the principle of informed consent by making withdrawal from the EU conditional on a second referendum. "With less than 140 days to go until we could chaotically crash out of the EU without a deal, it is time for all MPs to take responsibility for avoiding the consequences."
Don't forget to follow us on Twitter, or connect with us on LinkedIn!