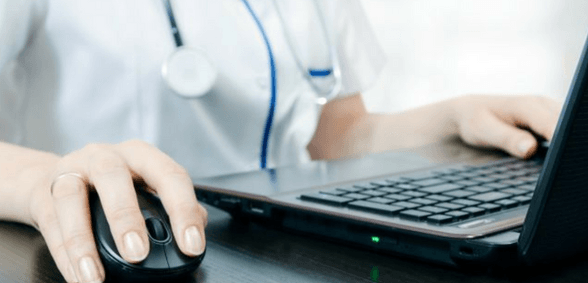 According to Digital Health, the medical director for NHS England believes Skype could change the future of outpatient appointments
Stephen Powis, medical director of NHS England, is urging the health service to make better use of technology to improve the outpatient system.
In his foreword to the Royal College of Physicians report, Powis said it's time for the health service to help reduce the estimated 118 million outpatient appointments every year.
The report looks into how the 'traditional one-model-fits-all approach' to outpatient care is unsustainable, and concludes that changes need to be made.
'Better utilisation of the technology already available' is part of the plan for an improved outpatient system.
In particularl, Powis is calling for trusts and CCGs to embrace Skype, apps and online tools so patients may be spared unnecessary hospital visits.
He said: "For many people, care can be delivered more timely and conveniently closer to home, by specialists at the GP surgery or by using technology in new and exciting ways.
"This report shows a snapshot of exciting new models already working successfully through apps, Skype, text messaging and remote monitoring systems that are changing the shape of care; we need to bottle and spread those examples building a new consensus for the future based on the views of clinicians and patients."
The report concludes there are "many digital technologies that can potentially support or substitute for outpatient consultations". However, more evidence is needed for wide-scale uptake to occur.
It adds: 'There is good evidence that new technologies will support innovation in outpatient services. But making good use of technology requires careful thought and planning. It is as much about changing clinical practice and professional culture as procuring high-quality, tested products.'
Don't forget to follow us on Twitter, or connect with us on LinkedIn!