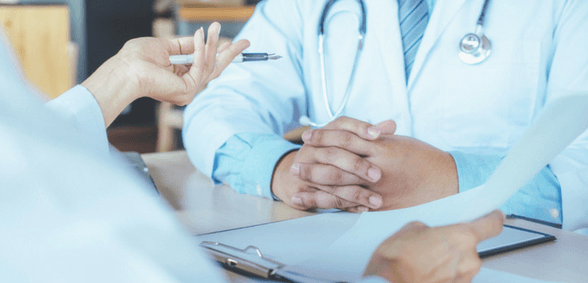 The Medical Defence Union (MDU) is warning GPs to pay attention to the small print in the rules governing the recently-introduced state indemnity scheme
The MDU has raised a number of concerns with NHS Resolution (NHSR) about the impact of the Clinical Negligence Scheme for General Practice rules (CNSGP) on GPs. These include that NHSR can pass on information GPs provide for claims to bodies such as the GMC or NHS England for performers list investigations.
Dr Christine Tomkins, MDU chief executive, explained: "We are seriously concerned that the body assisting GPs with claims from incidents after 1 April 2019 can use information provided by them in good faith to refer GPs to bodies such as the GMC or NHS England in the public interest. Especially as GPs who don't provide information requested by NHSR can be refused indemnity.
"NHSR's chief executive has said she will make any decision to refer a case and it is intended for rare circumstances where there are serious concerns, such as a risk to patient safety. However, there is no transparency about how such decisions will be made.
"We expect most GPs have no idea that, if it thinks there is a public interest in doing so, NHSR intends to share information provided for a claim with the GMC or for performers list or other investigations.
"What's more there are no plans to warn GPs their information is about to be shared or give them an opportunity to comment. We don't think this is fair."
The MDU explained that other aspects of the scheme remain unclear. For example, indemnity is discretionary and the regulations governing the scheme mean that GPs can be excluded if they have made an admission of liability without first obtaining the Secretary of State's written consent. However there is no definition of what is meant by this.
The MDU has said it could create tension for GPs between their duty to comply with other investigations in an open and honest way and NHSR's decision to assist them with a claim.
Tomkins continued: "We have been assisting GPs with the whole range of medico-legal issues for many years. We advise them to make open and honest statements during disciplinary and other procedures and this has not affected our ability to maintain an 80% success rate of defending GP claims successfully.
"We have asked NHSR to provide a definition of an admission of liability. Ideally this should have happened before the scheme started and it is now urgent because GPs are beginning to report incidents to us.
"We will continue to work with NHSR to try to resolve these issues. In the meantime, we want to make GPs aware of our concerns and the need for members to inform us if they become aware of an incident which may lead to a claim, even if the claim itself is handled by NHSR."
Don't forget to follow us on Twitter, or connect with us on LinkedIn!