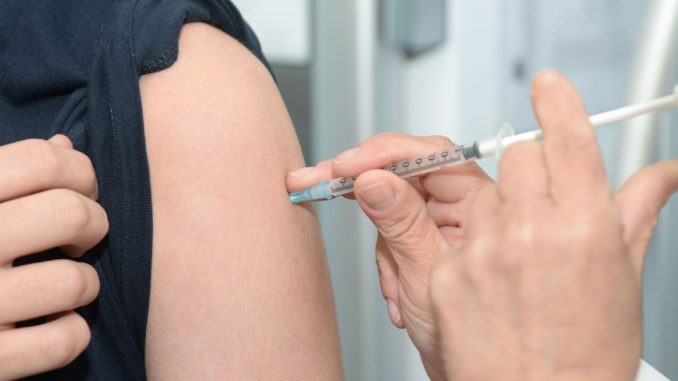 As practices begin stocking up on flu vaccines in preparation for winter Michelle Wayt, an assistant director at NHS Employers, explains why it's important that staff take up their free flu vaccination this year. As the responsibility for managing the annual flu fighter campaign moves to Public Health England she reflects on the huge success and impact NHS Employers has had over the past decade
Prevention is the best line of defence against flu, which means stemming the tide of infections every winter must be a top priority. The best way for employers and practice managers to guard against flu is to encourage –  not just members of the public, but all frontline staff – to get vaccinated at the start of every flu season.
Importantly, vaccination of frontline staff – those who have the highest levels of patient contact – contributes to the protection of people who are most vulnerable to infection. It is well-established that flu can be extremely dangerous for the very old, the very young and those with weakened immune systems; it is, therefore, imperative that we try to prevent its spread.
Vaccination of frontline staff – those who have the highest levels of patient contact – contributes to the protection of people who are most vulnerable to infection.
This drive to protect oneself – as well as others – has been at the heart of the NHS Employers 'flu fighter campaign each year. Run on behalf of Public Health England, and supported by the Department of Health from 2010 to 2019, the campaign supported NHS trusts and social care organisations to boost vaccination levels among staff, encouraging them to protect themselves and those around them.
NHS success
The latest flu vaccination uptake figures, released by Public Health England in March 2019, show that 739,187 frontline healthcare workers were vaccinated from 1 September 2018 to 28 February 2019 – 34,945 more than in the same period last year. This is the highest uptake to date.
Key to the flu fighter campaign was the support offered to employers to help run their own flu prevention drives, through posters and materials, and advice and guidance, such as suggesting training at least 20 peer vaccinators to give the jab to staff during their working hours, and holding drop-in clinics at shift handover times.
We also set out seven elements of running a successful flu campaign:
clear and tailored communication;
having a balanced flu team with staff from all parts of the organisation;
having 'all hands on deck' with a champion to provide leadership at a senior level;
myth-busting using clinical evidence;
using peer vaccinators;
using incentives and rewards; and
making sure staff can access jabs easily.
Independent research has shown that this resource has helped to improve vaccination uptake among healthcare workers.
From 2019/20, the frontline healthcare worker flu vaccination campaign will be part of NHS England and Public Health England's winter campaign. Further information on the 2019/20 'flu campaign will be available in due course from PHE's Campaign Resource Centre.
Don't forget to follow us on Twitter, or connect with us on LinkedIn!