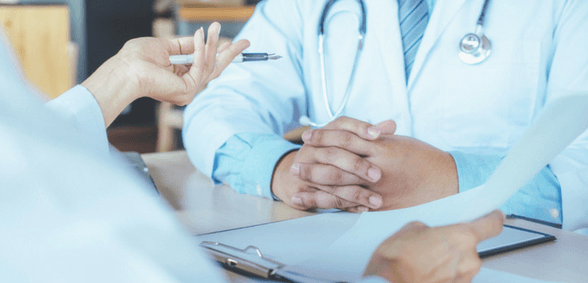 The Medical Defence Union and the Healthcare Leadership Academy have teamed up to support doctors with leadership skills
Following on from the shocking recent revelation that 90% of NHS trusts in England have a gender pay gap, the Medical Defence Union (MDU) and the Healthcare Leadership Academy (HLA) have teamed up to ensure the MDU's members can benefit equally from expert leadership training.
The HLA was founded in 2016 by Dr Johann Malawana, former chair of the BMA's junior doctors committee. The academy aims to promote leadership in healthcare by helping younger clinicians develop their own sense of leadership and thus far it has achieved a 50:50 ratio of male to female doctors in its scholars. Members of both of these genders have applied and successfully competed to gain places on the programme, further proving the ludicrousness of a gender-based pay gap.
The arrangement between the two organisations will see the MDU's head of advisory, Dr Caroline Fryar, join HLA's faculty to provide its scholars with her expertise on medico-legal issues. In turn, MDU members will benefit from Dr Malawana's insights into leadership in healthcare. The MDU is also running a course on leadership for doctors preparing to take on greater responsibilities, information on which can be found here.
Speaking about the arrangement, Dr Fryar said:
"In order to get ahead in their careers, doctors need to stand out from the crowd in today's healthcare environment. Developing strong leadership skills is one way to do this, which is why the expert knowledge of HLA is so valuable. The academy has a great deal of expertise in leadership skills and this is something that will be of huge benefit to MDU members who will have access to a range of leadership resources, thanks to the partnership."
Dr Malawana added:
"For many years I have championed the rights of doctors and medical students, most notably in my campaigning on behalf of junior doctors. Student and young doctors are an integral part of the future of the NHS, so it is vital to equip them with all the skills needed to drive our health service forward. An important aspect of that is making sure they have the skills to be the NHS leaders of the future.
"We are an organisations that aims to champion equality while maintaining high standards and are delighted that we have so far managed to recruit a 50:50 gender split amongst participants. We hope that the academy will help to push both male and female doctors forward in their medical careers to provide valuable leadership in the future."
While the HLA is only two years old, expansion is already taking place with an additional cohort of students for 2018/19, with Healthcare England North East commissioning the organisation to provide leadership training to a further 20 scholars.
Don't forget to follow us on Twitter, or connect with us on LinkedIn!