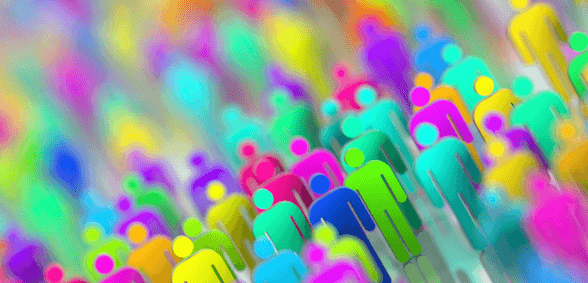 Access to healthcare in prisons has become a severe issue, with budget cuts affecting many vulnerable people
According to a report put together by the Health and Social Care Committee, recent budget cuts have led to a drop in the quality of healthcare available to prison inmates.
'Services are trying to do as much as they can within the resources available. However, some services are operating on a shoestring', the report states, with prisons overstretched in every way.
The report also found that the health problems being faced by prisoners are being worsened by the lack of physical activities available to them. It states that just 16% of prisoners say that they are released into outdoor areas for the recommended minimum of 10 hours per day.
Part of the issue is low staffing numbers, as the number of people working in prisons in England fell by 7,000 between 2010 and 2014.
Health and Social Care Committee chair, Sarah Wollaston, said: "Too many prisons remain unsafe and unsanitary.
"We need urgent assurances from government that it will urgently address the very serious situation in prisons with a whole systems approach underpinned by sufficient funding and attention to the prison and healthcare workforce."
Chair of the Royal College of GPs, Professor Helen Stokes-Lampard, added:
"With more than 80,000 people currently in prison in England and Wales and even more in other secure environments, it's vital to recognise that prison health is also a part of public health.
"It is not the College's role to pass judgement on those who are in prison and the reasons why they are there, but many of our GPs work with patients in secure environments, and maintaining and improving health in prisons is crucial, especially in view of the fact that the vast majority of people will, at some point, be reintroduced to society.
"There are obviously obstacles to delivering the same care to people living in secure environments to people in the wider community, and the College is advocating that prisoners should be afforded provision of, or access to, appropriate care services or treatment that are at least consistent in range and quality to patients in the wider community, with the aim of improving health outcomes for society as a whole.
"This is already the basis of the College's own position on 'equivalence' of care between those living in secure environments and those in the wider community, and it is encouraging to see that these issues have been highlighted in the Health and Social Care Committee's report."
BMA forensic and secure environments chair, Dr Bethan Roberts, also commented on the news:
"This is a comprehensive report that places a necessary emphasis on global improvements to prisoners' health and wellbeing.
"This will hopefully be an important driver towards equivalence of healthcare as currently, those placed in detention do not receive the same level of care as those in the wider community.
"Prisoners are often some of the most vulnerable people in society presenting complex mental and physical health needs; many of whom are at greater risk of suicide and self-harm.
"There needs to be a clear focus on improving the current provision and accessibility of mental and physical healthcare in prisons. This will require adequate funding with an emphasis on boosting the healthcare workforce such as the promotion of the prison GP role.
"The BMA is calling for a statutory requirement for prisons to support the health and wellbeing of offenders, which should be reinforced by expanding the scope of the prison population data set to monitor and record health indicators of the prison population, including those with mental health issues, chronic conditions and the ageing population.
"Beyond the prison walls, there is a clear need for investment in mental health and community services, particularly in more disadvantaged areas, so as to better facilitate liaison and diversion from the criminal justice system."
Don't forget to follow us on Twitter, or connect with us on LinkedIn!