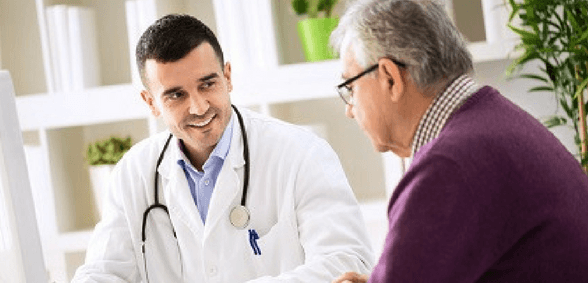 Loneliness Strategy is a 'great result' for GPs and patients, but we need more detail on funding and how it will work in practice, says RCGP
The government has confirmed that all GPs in England will be able to refer patients experiencing loneliness to community activities and voluntary services by 2023.
A recent survey found that three quarters of GPs surveyed said that they see between one and five people a day suffering with loneliness, which is linked to a range of damaging health impacts, such as heart disease, strokes and Alzheimer's disease. Around 200,000 older people have not had a conversation with a friend or relative in more than a month.
'Social prescribing' will allow GPs to direct patients to community workers offering tailored support to help people improve their health and wellbeing, instead of defaulting to medicine.
As part of the long-term plan for the NHS, funding will be provided to connect patients to a variety of activities, such as cookery classes, walking clubs and art groups, reducing demand on the NHS and improving patients' quality of life.
Up to a fifth of all UK adults feel lonely most or all of the time and with evidence showing loneliness can be as bad for health as obesity or smoking, the Prime Minister has also announced the first ever 'Employer Pledge' to tackle loneliness in the workplace.
Professor Helen Stokes-Lampard, chair of the Royal College of GPs, has responded to the launch of a new Loneliness Strategy from the government.
She said: "Today's announcement is a great result for GPs and for patients. The College has been at the forefront of campaigning to highlight the adverse health implications of loneliness and this shows how much impact we have had in a short space of time.
"GPs across the country are seeing an increase in the number of patients, across all generations, who are not 'medically ill' but whose problems stem from social isolation, so it is very encouraging to see the Government taking action on this.
"Our community action plan called for access to a 'social prescriber' in every practice and the 'connector' schemes outlined today will be a major step forward to achieving this.
"We look forward to more detail about how the proposals will be funded and how they will work in practice. We must ensure that we have a society-wide approach to this challenge and that responsibility for the success of the strategy does not fall disproportionately on GPs and their teams."
he Prime Minister also confirmed £1.8m to increase the number of community spaces available – the funding will be used to transform underutilised areas, such as creating new community cafes, art spaces or gardens.
This new funding builds on £20m announced in June to help charities and community groups expand their programmes which bring people together to benefit communities.
The Prime Minister has today set out a series of further commitments to help all age groups build connections:
Adding loneliness to ministerial portfolios at the Ministry for Housing, Community and Local Government, Department for Business, Energy and Industrial Strategy, and the Department for Transport. This is in addition to the Department for Health and Social Care and Department for Digital, Culture, Media and Sport.
Incorporating loneliness into ongoing policy decisions with a view to a loneliness 'policy test' being included in departments' plans.
Embedding loneliness into relationships education classes so children in primary and secondary schools can learn about loneliness and the value of social relationships. Loneliness will feature in the Department for Education's resources for teaching from September 2020.
Pilot projects to support flexible and inclusive volunteering for people such as those with long-term health conditions, which will rolled out in up to five pilot areas in England.
Meeting tech companies to discuss loneliness – Tracey Crouch and Margot James, the Minister for Digital and the Creative Industries will explore the impact technology has on loneliness and how they can help prevent it.
Don't forget to follow us on Twitter, or connect with us on LinkedIn!