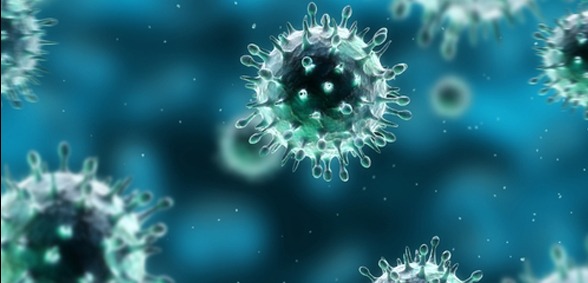 From noroviruses to mould, GP practices can be a minefield of contagions and even the most rigorous health and safety arrangements can fall prey to what lurks beneath the surface. How can practice managers ensure that their GP practice is a legionella free zone?
Practice Business explores what's required of GPs in order to control legionella and ensure testing and control comply with legislation
Legionella bacteria is the cause of legionnaires' disease and other, less serious, diseases that fall under the collective term legionellosis.
Legionnaires' disease is a potentially fatal form of pneumonia and everyone is susceptible to infection; risk increases with age., but certain groups are more prone – for example, in its guidance the Health and Safety Executive (HSE) lists people over 45, smokers and heavy drinkers, people suffering from chronic respiratory or kidney disease, diabetes, lung and heart disease or anyone with an impaired immune system.
Now, consider your who sits in your waiting room every day… Many of your practice patients fall into the groups deemed vulnerable.
Where legionella lurks
Legionella bacteria are common in natural water sources – such as lakes – but usually in low, unharmful numbers. The bacteria are also found in purpose-built water systems – such as cooling towers, hot and cold water systems, evaporative condensers, spa pools, humidifiers, air washers, emergency showers, indoor ornamental fountains, etc. – and, if the conditions are right, bacteria can multiply, increasing the risk of legionnaires' disease. It is important that you take measures to mitigate the risk.
Outbreaks of legionaires' occur from exposure to legionella growing in purpose-built systems where water is maintained at a temperature high enough to encourage growth. The disease is usually contracted by inhaling small droplets of water suspended in the air – containing the bacteria.
The following conditions increase risk:
the water temperature – in all or some parts of the system – is between 20 to45 °C;
it's possible for water droplets to be produced and if so, they can be dispersed;
water is stored and/or re-circulated;
there are deposits that can support bacterial growth – such as rust, sludge, scale, organic matter and biofilms.
The HSE and the Care Quality Commission (CQC) have produced guidance on legionella control.
Health and Safety Executive (HSE)
The HSE sets out clear guidance on legionalla and the responsibility of employers, or someone in control of premises, to understand the health risks associated with legionella.
'Duties under the Health and Safety at Work etc Act 1974 (HSWA) extend to risks from legionella bacteria, which may arise from work activities. The Management of Health and Safety at Work Regulations (MHSWR) provide a broad framework for controlling health and safety at work.  More specifically, the Control of Substances Hazardous to Health Regulations 2002 (COSHH) provide a framework of actions designed to assess, prevent or control the risk from bacteria like Legionella and take suitable precautions.
'The Approved Code of Practice: Legionnaires' disease: The control of Legionella bacteria in water systems (L8) contains practical guidance on how to manage and control the risks in your system,' it says.
The HSE's approved code of practice, Legionnaires' disease: the control of legionella bacteria in water systems Approved Code of Practice and guidance, says the following (page 15):
'40   Persons who carry out the assessment and who draw up and implement precautionary measures should have such ability, experience, instruction, information, training and resources to enable them to carry out their tasks competently and safely. In particular, they should know:

(a) potential sources and the risks they present;

(b) measures to be adopted, including precautions to be taken for the protection of people concerned, and their significance; and

(c) measures to be taken to ensure that controls remain effective, and their significance.'
If someone is nominated within the practice to take responsibility for legionella control assessments they could consider undertaking certified training, although the above code of practice does provide detailed advice on how to carry out assessments.
CQC advice
The CQC says that it expects GP practices to provide assurance that they have carried out risk assessments to identify all risks associated with their premises and that they are managing these risks and direct practice managers to the HSE's guidance and practical advice on how to control the risks from exposure to Legionella in man-made water systems.
'All systems require a risk assessment, but not all systems will require elaborate control measures. Neither CQC nor HSE make any requirements about who carries out the risk assessment other than that they should be competent to carry out the task. The HSE guidance describes what a risk assessment should include. A simple risk assessment may show that the risks are low and being properly managed. In many cases, the risk assessment will lead the practice to conclude that the risks are insignificant and are being properly managed to comply with the law. In these instances the assessment is complete and no further action is required,' the CQC advises.
If a risk of legionella is identified by the practice, they will need to take steps to prevent or control the risk. HSE has provided detailed guidance, in particular on controlling risks in evaporative cooling systems and on the control of legionella bacteria in hot and cold water systems.
BMA guidance lists the following as key parts of legislation to bear in mind with regards to legionella
Health and Safety at Work (HSaW) Act 1974
Paragraph 16 of the Act states the following:
For the purpose of providing practical guidance with respect to the requirements of any provision of sections 2 to 7 or of health and safety regulations or of any of the existing statutory provisions, the Commission may, subject to the following sub-section and except as regards matters relating exclusively to agricultural operations–

(a)   approve and issue such codes of practice (whether prepared by it or not) as in its opinion are suitable for that purpose;

(b)   approve such codes of practice issued or proposed to be issued otherwise than by the Commission as in its opinion are suitable for that purpose.
It should also be noted that paragraph 17 of the HSaW Act 1974 refers to the possibility of codes of practice being used in criminal proceedings:
A failure on the part of any person to observe any provision of an approved code of practice shall not of itself render him liable to any civil or criminal proceedings; but where in any criminal proceedings a party is alleged to have committed an offence by reason of a contravention of any requirement or prohibition imposed by or under any such provision as is mentioned in section 16(1) being a provision for which there was an approved code of practice at the time of the alleged contravention, the following subsection shall have effect with respect to that code in relation to those proceedings.
Codes of practice, although only guidance, relate to the general duties of the employer, which are listed in paragraph 2 of the HSaW Act 1974. The key part of paragraph 2 is section (e):
the provision and maintenance of a working environment for his employees that is, so far as is reasonably practicable, safe, without risks to health, and adequate as regards facilities and arrangements for their welfare at work.
It would seems, therefore, that failure to ensure legionella control could mean criminal proceedings being brought against a practice if an outbreak of the disease was to occur and the practice had failed to follow the HSE's code of practice.
Premises Costs Directions 2013
Schedule 1, Part 1, paragraph 5(a) of the Premises Costs Directions 2013 (page 25) states the following:
5. The contractor must comply with any applicable statutory requirements relating to –

(a)   the carrying out of a risk assessment and preparation of a management plan with regards to any risk of Legionella
The Management of Health and Safety at Work Regulations (the Management Regulations) 1999 
Since GPs are also in control of premises, their liability extends to patients as well as employees. Paragraph 3 of The Management Regulations 1999 states the following:
Risk assessment

(1) Every employer shall make a suitable and sufficient assessment of—

(a) the risks to the health and safety of his employees to which they are exposed whilst they are at work; and

(b) the risks to the health and safety of persons not in his employment arising out of or in connection with the conduct by him of his undertaking
The Reporting of Injuries, Diseases and Dangerous Occurrences Regulations (RIDDOR) 1995
RIDDOR also makes it a statutory obligation for employers to report cases of (certain types of) disease. There is guidance on RIDDOR on the HSE website.
Don't forget to follow us on Twitter, or connect with us on LinkedIn!