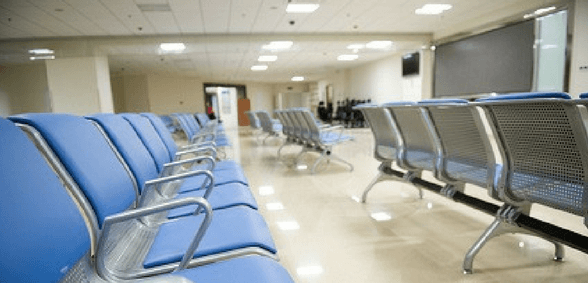 The latest NHS England performance figures show that, since last April, the percentage of patients who waited more than four hours in A&A has risen by 38%.
Additionally, the number of those waiting on a trolley for over four hours has risen by 39%.
These statistics have been labelled 'shocking' by the country's leading doctors.
Dr Chaand Nagpaul, BMA chair of council said: "These shocking performance figures, amongst the worst released by NHS England show that, despite the government's ambition for the health service outlined in its Long Term Plan for the NHS, the stark reality for both doctors and patients is a system in deep crisis.
"With over 304,000 patients waiting more than four hours in major emergency departments – an increase of 38% since last year– and with the number of trolley waits of over four hours rising by 39% since last April, patients are suffering.
"The figures for cancer care are equally worrying; the numbers of patients seen by a specialist within two weeks of an urgent GP referral and the numbers treated within two months have both fallen.  Just last week the BMA warned that cancer  services had been plunged into the worst winter ever, and these new figures confirm that this decline has continued into March.
"The first three months of this year were the worst on record for cancer treatment waiting times with over 43,000 patients waiting over two weeks to see a specialist and almost 9,000 waiting over two months to begin treatment.
"Early detection and diagnosis of cancer is vital if survival rates are to be increased and these waiting times are frankly unacceptable in a modern health service.
"Although the number of cancelled operations has fallen slightly on last year, almost 22,000 elective operations were still cancelled between January and March making it the fifth worst quarter since records began.
"The government must act to avoid widescale last minute cancellations of operations and should set a target for the reduction of the cancellation of operations and a plan for how this target will be achieved.
"Grim as these are, what the statistics don't show is the huge burden the NHS is under with significant under investment, staff shortages and rising patient demand impacting on patient care and outcomes, and on the morale and health of front line hospital staff who are struggling to keep the NHS on its feet.
"The BMA has repeatedly highlighted these issues and pressed the government to provide sufficient funding as part of an adequate overall funding settlement that allows NHS trusts to increase capacity, reduce the number of cancelled operations, and reduce waiting times."
Don't forget to follow us on Twitter, or connect with us on LinkedIn!