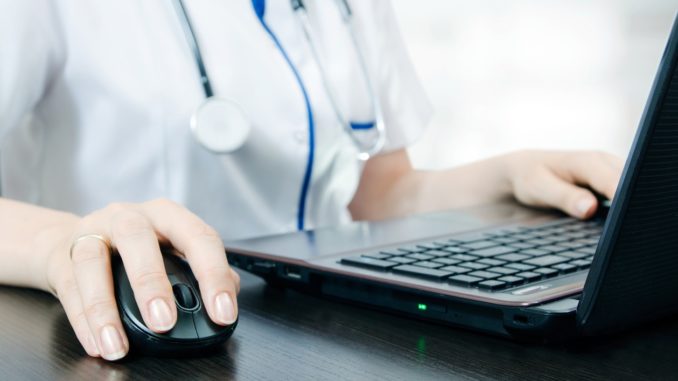 Indemnity remains central to practices maintaining their reputation and protecting themselves from legal challenges. Dr Helen Hartley, medicolegal adviser at Medical Protection, provides her top tips for practice managers who may be navigating new ways of working and planning additional clinical services
Ensure all staff are protected
As an employer, or somebody responsible for the running of a practice, you could be leaving yourself vulnerable if you employ healthcare professionals without adequate indemnity arrangements, so it's important that you ensure all your staff have appropriate indemnity in place.
For most GPs, the transition to a new structure will not affect their existing individual indemnity if the nature and extent of their work remains unchanged. However, some other existing healthcare professionals – such as nurses and healthcare assistants – might be relying on their employer's arrangements. If these employees are required to undertake additional clinical work under the new structure – such as working in unscheduled care – or if you are directly employing healthcare professionals in new roles, then it is important to contact your medical defence organisation (MDO) as soon as possible as this may affect their indemnity arrangements.
So, before employing any new types of healthcare professionals in your practice or federation you need to consider their indemnity arrangements. MDOs provide membership for a number of these new roles which are now becoming commonplace in general practice, such as pharmacists, physician associates, paramedics and physiotherapists. If they are unable to provide a membership arrangement for a specific role, they will try and sign-post other options that may be available.
Think about extended opening hours
As practices extend their opening hours it is important for employers to understand the difference between scheduled and unscheduled care. Scheduled care relates to when a GP treats registered patients, via appointment, during the regular opening hours of the practice and with access to the patient's full medical records while unscheduled care includes sessions undertaken at any time of day in walk-in/urgent care centres.
We support extended opening by basing GP subscriptions on the number of weekly sessions members undertake according to whether the care is 'scheduled' or 'unscheduled'. Initiatives like the Prime Minister's Access Fund should not, therefore, have an impact on the subscription rate Medical Protection members pay as in most cases GPs undertaking extended opening hours will be providing 'scheduled care'.
Consider whether the practice or federation is a limited company
If a GP practice or federation is set up as a limited company, and is responsible for providing additional or enhanced services, or is directly employing staff to treat or triage patients, then both individual staff members and the limited company or legal entity could be at risk of a claim or complaint. The federation must, therefore, also ensure it has its own corporate protection in place.
Medical Protection offers a corporate membership arrangement tailored to individual organisations. This can provide an organisation with the right to request assistance and indemnity in respect of the defence and/or settlement of civil law claims of clinical negligence made against the company.
Such claims might arise from the act or omission of the organisation, its employees or individual contractors for whom the organisation is responsible.
Understand where responsibility lies
If the structure of your organisation is changing ensure you understand who is responsible if something goes wrong. Two possible scenarios are outlined below.
If an incident occurs when a consultant from a local hospital provides a service in primary care
Responsibility will depend on the incident and the nature of the agreement with the consultant. Consultants, like GPs, have a legal obligation to ensure they hold adequate and appropriate indemnity for all the work they undertake.
In some cases, a consultant working in general practice will still be employed by their NHS trust and will, therefore, benefit from the trust's indemnity arrangement. However, if the consultant is employed by a GP practice, a GP federation, or is working on a locum basis then additional indemnity arrangements would need to be made by the consultant with their MDO.
Before accepting a consultant into your practice to work it is important to look into the details of their arrangements to make sure they have appropriate protection in place and also to keep a written confirmation of this position.
If an incident occurs resulting from a service that is provided by a group of practices
GPs should always have adequate and appropriate protection for all their work and will be accountable for their patient interactions regardless of the setting. However, where practices create 'hubs' and share staff to deliver services across the federation it can be difficult to attribute responsibility. Ultimately, both the organisation and the healthcare professionals who are delivering the service may carry some responsibility.
We would generally advise against the sharing of staff in favour of an approach where staff who are delivering a service are clearly contracted to a practice or GP federation. This provides assurances that rigorous employment checks have taken place and that there is clear accountability for actions. However, we understand that many initiatives are currently in the pilot stage and that there is a reluctance to put in place cross-practice employment contracts.
Don't forget to follow us on Twitter, or connect with us on LinkedIn!