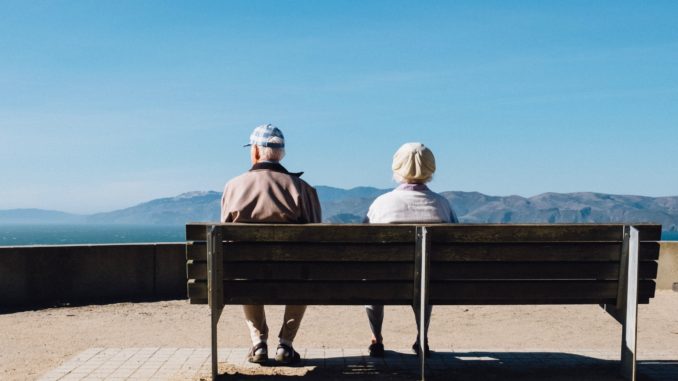 Recent figures from NHS England show that fewer than half of those eligible choose to attend their NHS health check. We look at what resources are available to practices to encourage those who are eligible to take up the offer
In 2018-19, NHS England figures show that over 1.3 million people were invited for a health check, with just 584,151 taking up the offer – that's fewer than half of those who were invited for an appointment. In the last five years (2014-19) the NHS has provided health checks to over 6 million patients, around 4% of the total number eligible.
Offered to all patients over 50, the NHS health check is a free check-up of a patient's overall health. It can tell patients whether they are at higher risk of developing certain health problems including heart disease, diabetes, kidney disease and stroke. It's effective, with a recent study from the University of Cambridge finding that the programme is preventing 300 premature deaths.
Introduced by the NHS in 2014, the health check is effectively a screening programme for common health problems and diseases which, if spotted early, can be effectively treated before developing into more serious – and more costly – conditions. As well as physical issues, the programme aims to identify those people who may be at risk of developing vascular dementia.
Introduced by the NHS in 2014, the health check is effectively a screening programme for common health problems and diseases.
Local authorities have the freedom to commission health checks from a variety of providers, including GP practices, pharmacies and others. What can GP practices which deliver the local health check programme do to improve uptake?
Official Advice
Public Health England has developed a series of tips that could help you increase the uptake of health checks among your population; they are the result of a 2015 study conducted by PHE into how they could use behaviour change insights to improve performance.
Use the national template invitation letter
Public Health England has developed a series of template letters that can be downloaded and used for free by practices to communicate with patients. They're simple, clear and evidence-based.
Text message primers and reminders
Use primers and reminder text messages (prompts) to remind patients to book an appointment for their NHS health check. In Southwark, this increased uptake by 12 percentage points at a cost of £3.70 per additional completed health check.
Computer prompts to clinical staff
Prompts on GP IT systems increased uptake by a relative 65% in Southwark. Prompts remind clinical staff to invite eligible patients to complete their NHS health check in a timely manner and, since many clinical systems have the facility to add prompts, no/minimal additional costs are required. 
Behaviourally-informed messaging
Behaviourally-informed messaging increased the uptake of NHS health checks in Northamptonshire by a relative 12 to 15% compared to the previous national template letter. These messages can be implemented at no extra cost; however, if used in conjunction with the new template letter or within leaflets or inserts alongside the invitation letter, they should be evaluated for effectiveness. 
Targeted telephone outreach
Telephone outreach is both labour and cost-intensive. However, if calls are targeted at groups at high risk of cardiovascular disease, and part of the check is completed over the 'phone, the patient is more likely to go on to complete their check in a GP surgery. In Bristol, 78% of eligible patients who completed part of their check over the 'phone went on to complete their check in person.
Using GP TV
While using promotional videos can be fun and creative, there is an absence of evidence on their impact on take up of NHS health checks. In Salford a promotional video – which contained messages to increase awareness of the NHS health check and its benefit but no call to action – played in GP surgery waiting rooms did not change the number of checks completed.
Evaluate and adapt
Make the most of your resources by using evidence-based interventions, testing new ideas and evaluating programmes and campaigns. It's worth the investment to find out what works and, most importantly, what doesn't.
Network
Practice staff can join PHE webinars to share and learn from research and best practice. Connecting with local academics will help in developing robust evaluations.
Don't forget to follow us on Twitter, or connect with us on LinkedIn!