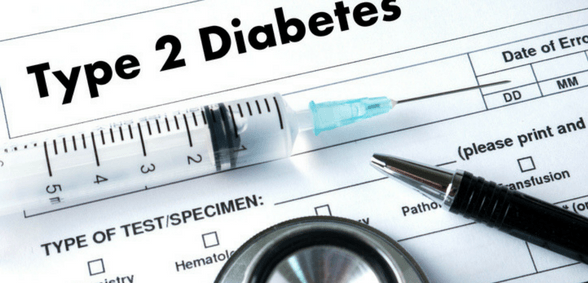 As the UK battles the bulge, the NHS is battling a rising tide of patients with the complex, long-term health issues associated with it, such as type 2 diabetes.
We have previously explored what general practices can do to help patients make the right lifestyle choices and beat obesity. While prevention is the best cure, what can practices do to support patients who have been diagnosed with type 2 diabetes? Structured diabetes education (SDE) is one solution healthcare professionals are considering.
Education – unlocking understanding, driving empowerment
The importance of having an education and support system in place cannot be underestimated. It's recognised that there is a correlation between a lack of treatment of diabetes and long-term health problems – such as heart disease and stroke. One of the key challenges faced by healthcare providers is how to help people newly diagnosed with diabetes to understand the effect it has on their bodies and the importance of making those small, achievable changes that will help them to manage their condition. Empowerment is key to this – and education is key to unlocking understanding and giving patients that level of ownership.
NHS North Tyneside CCG
In August 2017 NHS North Tyneside Clinical Commissioning Group (CCG) appointed Spirit Healthcare to deliver structured diabetes education (SDE) for patients through it's EMPOWER programme. Taking over from a service delivered by their local acute trust, EMPOWER provided additional support for patients newly diagnosed with type 2 diabetes. The aim, Tim Loveridge, managing director of clinical services at Spirit Healthcare says, was to introduce a community-based SDE programme which would give patients some options, allowing them to choose the learning environment that best suited their needs, and empowering them with knowledge and understanding of their condition – enabling them to manage their own health care.
Since its launch in 2017 the programme has consistently delivered SDE uptake rates in excess of 45% – compared to a recorded uptake of 7.6% nationally – progress very much in line with NHS' objective to increase referrals to, and attendance levels of, SDE programmes, as outlined in its Shared Planning Guidance for 2017-2019.
Almost one year on, NHS North Tyneside CCG has decided to expand the service to all patients with type 2 diabetes and to improve accessibility by enabling patients to self-refer and manage their own SDE.
Structured diabetes education (SDE)
So, what does SDE look like? In North Tyneside it's an outcome-based education programme. EMPOWER gives patients access to high-quality information about diabetes, face-to-face SDE courses, as well as digital support via Mapmydiabetes – an online diabetes management service designed to help those with type 2 diabetes to manage their condition. Provided by Mapmyhealth, the app includes education information about diabetes, recipes, nutrition which, again, help to make the small changes to improve confidence with diabetes.
EMPOWER is QISMET-accredited, a way for providers to demonstrate they meet relevant national criteria including the NICE guidelines. In a four-hour course, patients learn about why we eat, what insulin is and the different types of diabetes, before focusing on food and lifestyle – the importance of a balanced diet, for example. Medication management is also explored and how participants – alongside their healthcare providers – can start to reduce the risk of the short-term and long-term complications associated with diabetes.
An essential part of this, Tim says, is emphasising the importance of an annual health check with the patient's GP. Part of the course includes setting some goal and developing an action plan – for example, the one, two, three key steps that they must take to achieve their goal and actively manage their diabetes. This information is shared with the GP practice so that, the next time the person comes in to the GP practice to discuss their condition, the practice has information on what it is the individual is aiming for, in terms of self-managing their condition.
"Practices know the importance of referring patients diagnosed with type 2 diabetes to a local SDE programme," Tim says, adding that, to help patients on their journey, practice staff can ensure patients understand the benefits of these courses and encourage people to attend – for long-term benefits to their health. "This makes it easier for us to get people onto the course – where previously this may have been a challenge."
Raising awareness of SDE with patients
Raising awareness about diabetes and improving access to healthcare and support go hand-in-hand. There's an abundance of literature, videos and online resources that practices can share with patients diagnosed with type 2 diabetes; it's all about empowerment. Another step towards this, Tim observes, is self-referral; giving people the tools they need – the knowledge and understanding – to make a conscious and proactive decision to take their health into their own hands.
In addition to opening the programme up to all patients with type 2 diabetes, North Tyneside CCG, through the EMPOWER programme, is enabling patients to self-refer. "Usually, when a patient is diagnosed, their practice nurse or GP would refer them onto a programme, sending the referral form to the provider. What we've done with EMPOWER, to further drive uptake, is to give people the opportunity to self-refer and to book on a SDE course convenient to them," Tim says, adding that it's about providing choice and flexibility.
There are many examples of great work being done by healthcare providers up and down the country; the work in North Tyneside is just one. But, when it comes to empowering people to take control of management of their diabetes – to take back control over their health – one thing is clear; education is essential and GP practices are core to sign-posting patients to the tools, resources and support they need to be successful.
Don't forget to follow us on Twitter, or connect with us on LinkedIn!