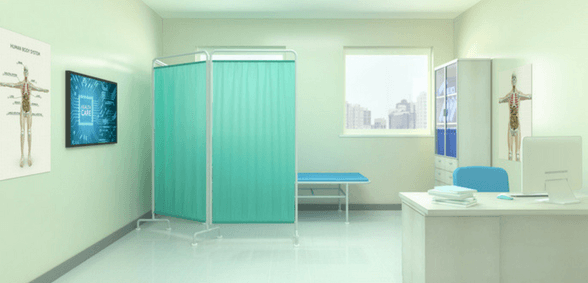 The RCGP, following a research report on testicular cancer, has stated that GPs are on the front line of stopping the disease early – provided they have the right tools
A new study – conducted by the University of Exeter Medical School and published in the British Journal of General Practice – shows that testicular cancer has risen over the last 20 years. In response, the Royal College of General Practitioners (RCGP) has stated that GPs can combat this with better access to diagnostic testing.
The aim of the study was to identify the clinical features of testicular cancer and quantify their risk in primary care patients.
1,398 cases, diagnosed between 2000 and 2012, were analysed. The results show that, contrary to traditional teachings, painful testicular enlargement can signify cancer.
Testicular enlargement carries a cancer risk of 2.5%, and the report also suggests that ultrasound should be used when symptoms appear suspicious – particularly if the diagnosis is uncertain.
This type of cancer is highly treatable if caught early enough. Clinical lead for cancer at the RCGP, Dr Richard Roope, believes that GP care is the key to discovering the disease early, provided they have access to the right tools.
"Testicular cancer affects a growing number of men but it is one of the most treatable types of cancer – in fact, in England and Wales, almost all men (99%) survive for a year or more after being diagnosed with testicular cancer, and 98% survive for five years or more after diagnosis.
"This new research indicates a promising breakthrough in understanding the biggest risk factors for testicular cancer. Any testicular swelling should be checked out by the patient's GP and these findings could assist GPs in better identifying symptoms of testicular cancer and knowing when to make an urgent referral so that men with the disease receive better outcomes.
"Furthermore, it is encouraging to see this research, the first of its kind, focussing on the symptoms of testicular cancer reported in general practice, and we hope the findings will be considered by NICE in the development of their guidelines on the disease.
"Timely diagnosis of all cancers, including testicular cancer, leads to better outcomes for patients but to do this GPs and our teams need to have better access to diagnostic tools in the community – and the appropriate training for our teams to use them – to either rule out or confirm a diagnosis of cancer, as currently our access is amongst the lowest in Europe.
"This is why the College has recently welcomed plans from NHS England to pilot a series of 'one-stop' cancer clinics for diagnosis and assessment, which we hope will go some way to improving this."
Don't forget to follow us on Twitter, or connect with us on LinkedIn!