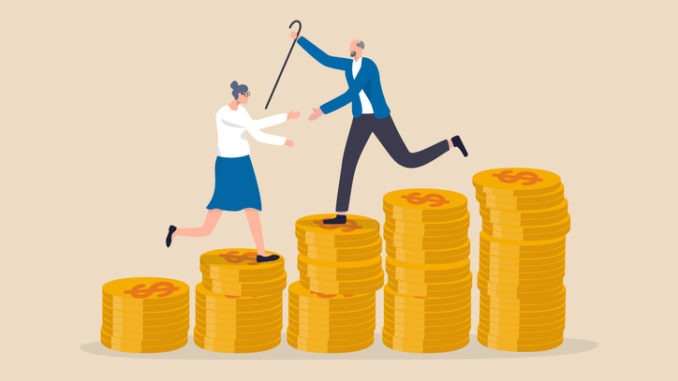 Jonathan Finch, web content editor for First Practice Management, discusses why it is important to ensure you have a plan in place for succession
An organisation's strength and success depends on many things but, perhaps, none are as important as its workforce – the people who deliver its services, who together are greater than the sum of their parts. Whether it's in an integrated care system, or a GP surgery, having the right people in the right roles is crucial.
But what happens when those people move on, either to continue their progression through the organisation, or to retire, or because they want to explore external opportunities? What would happen if a practice manager left, for example? Having gaps for any length of time can affect services and, ultimately, lives. That's why looking ahead and planning for all eventualities – so called succession planning – is such an important thing to do in any organisation.
The difference between filling gaps as they arise, and planning to fill them before positions become vacant, can be summed up by two different approaches—proactive and reactive recruitment. Reactive recruitment simply responds to the immediate need to fill a vacancy; proactive recruitment, however, can start very early, where organisations invest in appointments they think will be suitable to stay and grow within the organisation, ready to take on more senior roles when the time comes.
Getting that talent into an organisation, and developing it, is not an easy thing to do, but the saving in time, money and workload can be enormous. Making that connection between recruitment and succession at an early stage is crucial.
All roles in the NHS are critical in one way or another, but it is helpful to prioritise them where possible. Succession planning is particularly important for roles which are hard to fill. Not every role has to be planned for in such a way, but it can be a very useful exercise to consider the future aspirations and motivations of staff in the context of thinking about leadership and managerial roles.
Why should I bother?
With the demands of business as usual, you may wonder why you should spend the time on this process, which is seemingly an added, non-urgent extra. The answer is that if not planned for, the loss of key members of staff can rapidly lead to situations which are suddenly urgent and very time-consuming.
Succession planning is all about risk management, and a particular risk is that small, lean organisations like GP practices don't identify individuals who may have evolved into sole custodians of knowledge or expertise; they become so vital to their organisation that it could not perform successfully without them. These 'silos' of knowledge. and the individuals in them (often people such as practice managers), can be characterised as potential 'single points of failure'; succession plans should identify them and plan for a seamless knowledge transfer before that need arises.
What is the process?
The following six steps help ensure that the process is as effective as it can be. The other key to effective succession planning is that it should not be done in isolation, or as a secret; everyone should be aware of it, and play their own part in the plan.
1. Identify the critical roles.
2. Identify readiness, requirements and opportunities.
3. Create the succession plan.
4. Assess and mitigate risks.
5. Measure the impact of the process.
6. Regularly review.
The NHS's succession planning guidance has more information and tools to help with this process.
Of course, there are risks in any succession planning. Cast-iron guarantees should not be made, and the plans may well evolve as time goes on and circumstances change. People may retire or resign sooner than planned and events such as COVID-19 may mean individuals unexpectedly reprioritise their work-life balance. Perhaps a job role may be restructured no longer needed. There may be fundamental disagreement on which roles are 'crucial', and even what the term means. There is also a risk that so much energy is spent on planning for the senior roles that the less senior, but equally (or more) important 'patient facing' roles, are not filled when the time comes.
However, providing it is done with openness, fairness and adheres to diversity guidance, succession planning should be a key part of the recruitment and retention efforts of all NHS organisations.
Over time a useful measure of the effectiveness of succession planning is the lack of service interruptions due to 'succession surprises/emergencies'. Succession planning is one management process which, if not followed, can prove the old adage that 'Failing to plan is planning to fail'.
Where can I get further help?
If an organisation does struggle to create and follow a successful planning process, they may find it helpful to work with a dedicated recruitment partner. Some specialist organisations provide these end-to-end services, such as those offered by FPM Group, which ensure that the best fit is found. Proactively managing the 'hire to retire' employee life cycle is critical to the sustained success of any organisation. Workshops such as Thornfield's 'Recruit the right person', 'Talent management' and 'Succession planning' can also provide managers and leaders with both knowledge and practical tips on how to optimise and sustain the talent of an organisation.