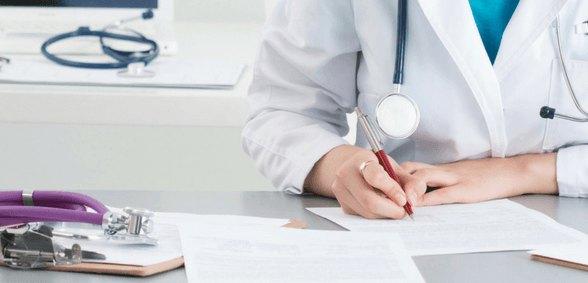 As of April, GPs won't be able to charge for private services that patients should be able to receive for free
As reported by The Guardian, GPs are no longer allowed to advertise private services within their surgeries.
England's new GP contract states: "From 2019 it will no longer be possible for any GP provider either directly or via proxy to advertise or host private, paid-for GP services that fall within the the scope of NHS-funded primary medical services". This will come into effect as of April.
NHS England is concerned that these adverts are leading patients to pay for treatments they are able to receive free of charge.
GPs won't be able to charge patients for services – such as seeing a doctor more quickly – but they will be able to charge for signing passports or for insurance purposes.
NHS officials said the move was needed "to maintain patient confidence in the integrity of general practice".
NHS England said "the new contract makes it clear that GPs are focussed on providing NHS services for their patients and bars them from advertising private GP services by a private company owned by them or another organisation".
Dr Richard Vautrey, chair of the BMA's GP committee, said: "While the BMA represents the breadth of the medical profession, including private practitioners, we have been concerned at the increasing blurring in recent years between NHS and private GP services offered to patients, particularly with the opportunities digital technology is providing.
"This change will provide clarity for patients about what treatment is available on the NHS and what they have the option of paying for privately.
"Both NHS England and the BMA want clarity for patients about what are free NHS GP services and what are not, and we are determined to maintain patient confidence in the integrity of general practice."
Don't forget to follow us on Twitter, or connect with us on LinkedIn!