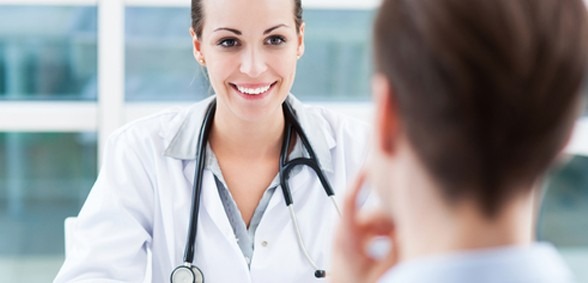 Credit: This story was first seen on the Mid Sussex Times
GP practices across the West Sussex coast have agreed to work together in new groups to combat NHS pressures, the Mid Sussex Times reports.
This new way of working was agreed by the Coastal West Sussex Clinical Commissioning Group (CCG), which oversees GPs in Adur, Arun, Bognor Regis, Chanctonbury, Chichester and Worthing.
The new agreement will see many of the 48 GP practices in the CCG's area – which have traditionally operated as independent businesses – form new alliances covering eight geographical areas.
They will help each other in specific fields, such as increasing dementia diagnosis rates and improving services for patients with learning disabilities.
The new way of working is in response to pressures faced by all surgeries, such as recruitment problems and financial constraints.
But the CCG argues that surgeries can focus their efforts and address health issues specific to their local populations, and be more efficient, with savings reinvested into practices.
Dr David Hobson, clinical lead for GP services at the CCG, said: "We all know that the NHS is increasingly stretched and struggling to cope with demand. Locally, we are putting together some positive solutions to address this for our doctors and our patients.
"We believe these local practice groupings will both support and sustain GPs who are under ever increasing pressure. By working together, practices will also, in the future, be better placed to provide new services in communities over and above those normally provided by individual practices.
"For example, one group of practices might pool the expert resources and specialism its GPs have in women's health across that wider practice area so that patients can get expert advice and treatment without having to wait for a hospital appointment. This new way of working for GPs is the first step in our vision to bring together all the separate health, social and voluntary services that patients receive."
Dr Hobson said it was also a way to "better co-ordinate health services", as patients currently "have to find their way around an extremely complicated NHS system" with different organisations in charge of different areas of care.
Dr Bruce Allan from Worthing Medical Group, who is also involved with the CCG, said: "Many of our GP practices have vacancies and all are working flat out to provide a service. We are responding to the pressures our GPs are facing by encouraging practices to work together – with each other, with community services and with our hospitals.
"We want to see a more integrated, more efficient and more reliable service for patients. Practices have responded with enthusiasm to the proposed changes and we hope that over the coming months patients will really see benefits in their local areas."