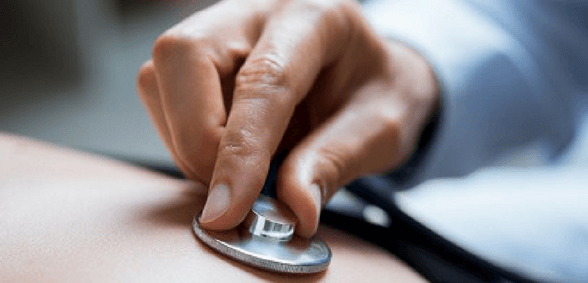 In a recent feature we looked into the findings of a GK Strategy report investigating patient behaviour which revealed that there is rising demand for private healthcare and that this is being driven by the consumer preferences of patients. Based on our discussion in the interview, GK Strategy investigated further – specifically looking at the impact on GPs. Here they present their findings
As background we recommend that you read: The patient-as-consumer and the rise in demand for private healthcare
GP surgeries have been faced with the same challenges of increasing demand for services as the wider sector due to an aging population suffering from more chronic conditions during a climate of fiscal austerity. According to a 2016 King's Fund report, increases in GP workloads – and their intensity and complexity – has not been met with corresponding growth in funding or the workforce. The most recent available data reveals an increase in consultations of 15% from 2010/11 to 2014/15; during the same period, many GPs chose to retire early or work part-time.
To tackle these issues the General Practice Forward View pledges 10,000 more staff working in general practices by 2020, 5,000 of whom will be doctors.
However, most recent numbers show a slight decrease in 'headcount GPs' in Q4 of 2016 and the number of GPs is likely to contract further, given the aging workforce.
Alongside retention, recruitment of GPs is an issue, with 18% of training places left unfilled this year – a target that has been consistently missed since its implementation in 2015 in order to fulfil the Forward View strategy.
'Consumer behaviour'
During the era of digitisation, consumer behaviour and expectations have evolved as information has become readily available to us; we have witnessed a shift in patient attitudes towards healthcare influenced by the expectation of immediate gratification in all other facets of life. The patient is morphing into a consumer and the market has responded with a proliferation of online GP services and apps such as Push Doctor, Babylon, WebMD, and i-GP, to name but a few, where you pay a small fee for an immediate online consultation or can book a private appointment.
Purchasing decisions leave digital footprints online that can be analysed. By quantifying the volumes of searches by consumers we can get a proxy for demand for products and gain insights into consumer decisions. Demand for private doctors' appointments was determined by filtering searches that related to 'cost', 'price', 'pay' or 'private'.
As depicted in the graph below, Google search demand for private GP appointments has more than doubled since August 2013, from 36,550 to 77,210 today.
Source: Google
The spike of 150,000 in February 2016 can be attributed to the death of two-year-old Faye Burdette from meningitis and the subsequent call for a universal vaccine for children.
Over the same period, conversations on social media about using private GPs increased by 222%.
Our qualitative and quantitative analysis of online conversations revealed that 37% of these conversations about choosing a private GP was due to its convenience and ease of access in comparison to obtaining a doctor's appointment on the NHS.
Share your thoughts and experiences!
Don't forget to follow us on Twitter, or connect with us on LinkedIn!