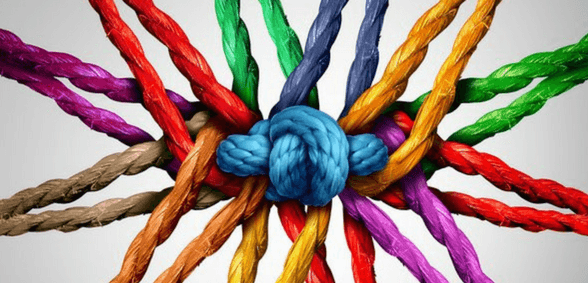 GP services in Banbury are set to be overhauled, both with a merger and the first steps towards video appointments
The Banbury Guardian has reported that major changes are afoot in the region, with surgeries merging and patients being offered new technology for conducting appointments.
Principal Medical Ltd (PML) is pushing the merger of West Bar and Woodlands practices, with Banbury Health Centre patients set to be absorbed by all town surgeries.
As well as this, Oxfordshire Clinical Commissioning Group's (OCCG) Diane Hedges stated in a meeting that the group has engaged a technology specialist to help practices launch GP Online services, in order to give patients an alternative to face-to-face appointments.
Hedges added that Horsefair Surgery, a practice which passed into private hands last year, is making "enormous efforts" to improve.
"Horsefair Surgery has been through some really troubled times. It is the only practice not rated 'good' and we know enormous efforts are being made by the practice to improve," she said, adding that GP recruitment is one major hurdle to overcome. She is also very enthused about the practice merger.
Hedged added: "What we've got here in Banbury is a really innovative solution putting together [these three] practices under the auspices of Principal Medical Ltd, and we are now in a place where the CCG has authorised that large contract. PML is working with the practices to go through the various novations and setting up of companies so we'll end up with one single contract.
"Alongside that we have retained the site at Banbury Health Centre. We have asked that unregistered patients actually follow the normal practice of registering with any practice and practices in Banbury have all agreed.
"There is a need for enormous change because because of the pressures in primary care and the recruitment issues. I think these are permanent changes – the move to have practices growing larger and coming together to 'work at scale'."
She delved further into the concept of virtual GP appointments:
"As a CCG we're supporting 'social prescribing' as a route to give patients another area of exploration if it isn't an actual clinical need.
"We have recently selected a provider who will be working with practices (on GP Online) to see how we can offer alternative means of patients working with their GP rather than having to go through the face-to-face route, so very much testing different ways for the way patients interact with their GPs and a range of other people.
"We make sure there is more skill mix alongside GPs, social prescribing, clinical pharmacists, paramedics, nurses. There is a need for permanent change… for the way we do business."
Don't forget to follow us on Twitter, or connect with us on LinkedIn!