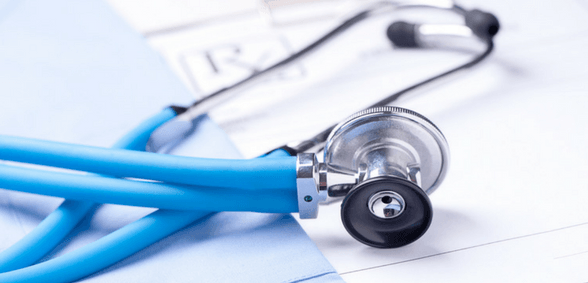 Newham GP Dr Farzana Hussain explains how giving the local community pharmacist read-write access to her patient record has transformed care at her practice
When my GP partner died suddenly four years ago I found myself in sole charge of a list of 4,500 patients in one of the most deprived parts of the country. It is no exaggeration to say that the practice would not have survived without my community pharmacy colleague Jignesh Patel.
Not only did he deal with minor ailments such as coughs but, with his knowledge of chronic diseases, he was also able to decide which patients needed to come to see their GP urgently – to avoid an exacerbation of asthma that might lead to a hospital admission, for example. With the pharmacy just 200 yards from my practice, The Project Surgery, patients could get to me very quickly.
Forging a powerful partnership
The partnership we forged at a difficult time has taught me the power of pharmacists and how safe they are in dealing with part of that tsunami of demand that is engulfing the NHS – given the right training and technology.
Jignesh is now a qualified independent prescriber who is accredited to perform spirometry – measuring lung function. I believe our way of working – with benefits for patients, pharmacists and GPs – could be replicated across the NHS.
Spreading the benefits
Four years on – and with thanks to technology from EMIS Health that enables Jignesh to view our patients' medical records and write his own notes – we have been able to work successfully together to treat latent tuberculosis.
Newham has a TB incidence seven times the UK average and we have a 100% success rate in treating the latent form, which can lead to full-blown disease. When Jignesh receives a prescription from me he is alerted that the patient is starting treatment and actively follows them up. The practice sends him three months of repeat dispensing electronically and I know it is being managed safely because of the shared patient record.
Using EMIS Web for pharmacy, Jignesh can check the patient's history, X-rays, possible drug contraindications and liver function test results. He can also book follow-up GP appointments for the patient if necessary and send referrals to other healthcare providers. He orders the blood tests himself, thus saving GP practice time. I expect to see a reduction in TB cases over the next two years.
Efficiencies in practice
Besides the benefits for patients – who only need to see one clinician for repeat prescriptions and consultations – it has saved the practice two hours' admin a week. This time was wasted previously as admin staff needed to send over the liver blood test results to the pharmacy after checking with the GP that they were normal.
Now Jignesh can view the results directly in the record. Given the health challenges we face among the local population, it is incredible that we have been able to free up this time.
Sharing the load
These days, I run the practice with a clinical team consisting of three part-time salaried GPs, a full-time nurse and a full-time health care assistant. In an area of high need, with a high immigrant population and low health literacy, we limit face-to-face GP appointments to patients in genuine need.
Reception staff triage all requests for appointments on the 'phone and every patient is offered a GP telephone consultation as first point of contact. All our practice team encourage patients to think 'pharmacist first' for minor ailments and Jignesh is confident in dealing with all patients sent to him – knowing that he can immediately refer anyone he is concerned about for an emergency GP slot at the surgery.
I would say that 40% of appointment requests which come into the practice do not require a GP and are funnelled elsewhere. Having a trusted pharmacy colleague around the corner – who has the patients' notes at his fingertips – is a huge weight off my mind and my daily workload.
The whole practice team benefits; from the receptionist who fields far fewer calls and has more time to deal with patients face-to-face, to the clinicians who have more time to spend with patients who often have complex health and social needs.
A solution to growing demand
Is this the future of primary care? I think so. I have recently been involved in looking at other ways of inter-professional working, particularly the role of physician's assistant. They are a good addition to the medical workforce and can do the non-complex work. However, they are not independent prescribers as some pharmacists are, so they can diagnose but cannot prescribe any medications.
Pharmacists are the experts in pharmacology and drug interactions. Community pharmacies are open longer hours, including weekends, providing a trusted first port of call to patients who might otherwise turn up at A&E or ring NHS 111. Community pharmacists often know their local population as well as GPs do and work in a similar way.
Will pharmacists take paying work away from us? I do not believe so. GPs are paid to meet QOF targets and flu vaccination targets and this kind of joint working benefits both parties. Many practices cannot afford to employ a full-time practice pharmacist – mine included – and paying for sessional work for community pharmacists could be an alternative.
GPs are increasingly overwhelmed with work and any arrangement where we can share the load with trusted extended primary care colleagues has to be a good thing. I would thoroughly recommend speaking to your local community pharmacists and tapping into their expertise. There is a lot of it out there.
Don't forget to follow us on Twitter, or connect with us on LinkedIn!