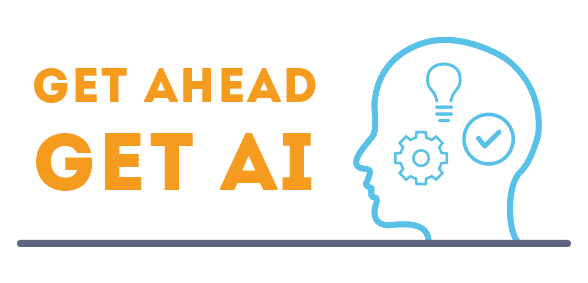 [one_third]
[/one_third] [two_third_last padding="0 0 10px 10px"]Ninety per cent of practice managers say that patient documentation is a burden; a third of general practices want better technology to help improve this situation. In a bid to take back control of their documentation processes two GP practices sought a better solution
Using Nuance's Dragon Medical Practice Edition they have boosted practice productivity, improved patient care and freed-up GP and practice staff time
We make a point of explaining that we're a progressive, forward-thinking practice which has embraced this technology as a way of better controlling workloads
Dukinfield Medical Practice in Greater Manchester, and the Waterloo Medical Group, located in the North East of England, may be geographically distant but they do share common challenges – or rather they share challenges common to most of general practice today. Both were experiencing increased pressures as a result of growing patient numbers – resulting in a need to find process efficiencies that would save the time, and boost the wellbeing, of stretched practice staff as well as producing cost savings. The two practices also share a common solution; Dragon Medical Practice Edition from Nuance.
Dragon Medical Practice Edition is a clinical speech recognition tool designed for smaller practices. Bringing cutting-edge, AI-powered technology into the heart of the practice transforms documentation processes by enabling clinicians to quickly and easily create high-quality clinical documentation at the point-of-care. So, what did implementation look like at Dukinfield Medical Practice and the Waterloo Medical Group and, most importantly, what efficiencies did the speech recognition technology bring to these practices?
Experience the difference it can make; request a free demo. [/two_third_last]
---
Dukinfield Medical Practice
Based in Tameside, Greater Manchester, Dukinfield Medical Practice treats approximately 11,000 patients and this is rising – at present the practice's patient list is increasing by five per cent per year. Every member of the team is responsible for delivering high-quality care to patients – but to do so they need to keep one step ahead of the medical document workflow and ensure that GP time is freed up so that they can focus on their patients.
---
[two_third padding="10px 0 10px 0″]
Goodbye to life in shorthand
The practice's six GPs had been using digital voice recorders to dictate notes which were then transcribed by secretaries – a process prone to backlogs. When one of the practice's secretaries retired, practice manager Julie Pregnall found herself presented with an opportunity – an opportunity to reassess how they create and manage healthcare documents.
The practice did its homework and eventually, on recommendation, chose to introduce Dragon Medical Practice Edition. With the ability to transcribe up to 160 words per minute, and accuracy rates of up to 99%, it enhances information capture in practice information systems and electronic patient records – helping doctors to increase productivity, improve documented specialised care and make medical decisions faster and more accurately. It also frees up secretarial teams to concentrate on other, more patient-focused, tasks.
[/two_third] [one_third_last padding="10px 0 10px 10px"]
[/one_third_last]
---
Efficiency in practice
Implementation was seamless. Julie called in Nuance reseller partner, Freedom of Speech Ltd. to provide the team with full, practice-specific training and pre-and post-implementation support. Most importantly, the technology didn't change the way GPs worked – it simply made their existing processes more efficient. "They accepted that we had to make the move to speech recognition if we were to optimise efficiency – but it wasn't actually a disruptive change, because it didn't impact the way the doctors worked, given that they were already used to the process of dictating," Julie recalls.
To optimise operations and ensure flexibility, Freedom of Speech Ltd. recommended that user profiles were stored on a shared network drive, allowing GPs to dictate on any PC. "With each individual's voice profile on a shared drive, their profiles can be pushed to other PCs giving doctors the flexibility to work wherever there is a PC – which is great for us as we do a lot of hot desking," Julie explains.
---
Not just a chapter: a view of the full patient story
[one_third padding="10px 0 10px 10px"]
[/one_third] [two_third_last padding="10px 0 10px 0″]
In Dukinfield Medical Practice today the GPs are getting maximum value from Dragon Medical Practice Edition, using it to create and send patient-related emails as well as writing documents and referral papers; they also use it to create tasks. The practice GPs tell us that patient letters are now much more detailed – Julie describes practice records before they chose Dragon Medical Practice Edition as 'quite fragmented'. GPs also say that they're capturing a more complete view of the patient's story, which, in turn, leads to better care.
In her capacity as practice manager, Julie uses Dragon Medical Practice Edition for dictating minutes and co-ordinating meetings. Why? "It's the speed and flexibility of Dragon Medical Practice Edition. It also works seamlessly in any situation across multiple applications such as Word or Outlook as well as our clinical systems," she explains.
[/two_third_last]
---
Waterloo Medical Group
At the Waterloo Medical Group in Blyth, Northumberland, nine GPs and four secretaries work across two sites to serve an ever-increasing patient list that currently stands at 14,300. "From our doctors to our secretaries, we needed to be more efficient in order to cope with the rising patient numbers and the extra pressure on the team here," explains Chris Watson, practice manager.
---
Meeting demand
As they sought to cope with rising demand, secretarial cover became a growing problem area for the medical group. "With a team of four secretaries referral letters could be turned around in 72hrs. However, in the event of secretarial sick leave, or over holiday periods, productivity could plummet such that turnaround time for letters could take up to nine days. This situation was not acceptable and we had to address it – but in a cost-effective way," Chris says.
While on the hunt for the right solution Chris and his team dismissed typical options, such as outsourcing or hire-in agency staff. "Staffing costs are our biggest; both of these options were too expensive," he says. Speech recognition – gradually emerged as the preferred, cost-effective option.
---
[two_third padding="10px 0 10px 0″]
The fast and the flexible
Following suggestions by some of the GPs who had tried speech recognition in the past, Chris looked into the technology to see how it had progressed over the years and whether it could help the team achieve their goals. It really could; able to capture the patient story three times faster than typing, Dragon Medical Practice Edition proved the right choice for the Waterloo Medical Group.
"The speed and accuracy is superb. It has helped us reduce our turnaround times considerably. It also comes into its own when writing long or detailed reports. It used to take over 30 minutes to complete a three or four-page report; thanks to Dragon Medical Practice Edition that's down to less than 10 minutes. Dragon Medical Practice Edition is equally useful for essential practice admin tasks such as quickly documenting meeting minutes," Chris says. Plus, Dragon Medical Practice Edition covers over 60 medical specialties and subspecialties in healthcare – accuracy is assured as it has been specifically developed to understand the medical terminology used by GPs.
[/two_third] [one_third_last padding="10px 0 10px 10px"]
[/one_third_last]
---
Workload wellbeing and reward
The efficiencies Dragon Medical Practice Edition has delivered have had a positive impact on Waterloo's practice workload. "Because Dragon Medical Practice Edition is so efficient we can hold our own in the event of staff absence; I know it can scale easily if we're a team member down. We've saved approximately £15,000 – simply by not having to outsource work or hire-in cover. That's a fantastic return on investment and we can share those savings with our team. At a time of pay freezes across practices, thanks to Dragon Medical Practice Edition, we're in a position to offer our staff a pay-rise and get our staffing costs under control," Chris says.
The greatest saving realised by using Dragon Medical Practice Edition isn't necessarily financial, Chris points out; it's the way it helps to ease the pressure on GPs. "The doctors receive a lot of letters each day and about 15% of them require a response. We now have a process in place whereby the secretaries review the incoming mail to determine whether or not they need to be seen by the doctor. Letters that need a reply can be responded to quickly using Dragon Medical, which saves doctors' time and takes away a lot of pressure."
---
Sustainability in practice
[one_third padding="10px 0 10px 10px"]
[/one_third] [two_third_last padding="10px 0 10px 0″]
In a time of heightened pressure and overwhelming workloads having a resource like Dragon Medical Practice Edition in place can be a powerful recruitment tool. "General practices are stressful environments because of the workload. While the GPs accept that situation, unsurprisingly, many still want to find a good work-life balance. We believe we can offer them that because we have adopted speech recognition; we make a point of explaining that we're a progressive, forward-thinking practice which has embraced this technology as a way of better controlling workloads," Chris explains.
[/two_third_last]
---
Getting ahead – taking back control
For a relatively small investment, both practices have seen great benefits. Dragon Medical Practice Edition has revolutionised documentation processes for both GPs and practice staff – boosting practice productivity and refocusing time so that it can be spent on patient care and the wellbeing of staff, too.
Patient numbers are increasing for most, needs are more complex and, in a sector that cannot afford any further cuts, ensuring efficiencies must be a priority. Dragon Medical Practice Edition delivers just this, affording practices and practice staff more time with patients and reduced turnaround times on more accurate medical documentation as well as cost savings.
Experience the difference it can make and take back control in your practice; request a free demo.
Take back control
Dragon Medical Practice Edition 4, the latest version of Nuance's industry-leading clinical speech recognition solution for clinics and surgeries, brings the power of artificial intelligence to hard-pressed GPs. Specifically designed to enhance clinician productivity, Dragon Medical Practice Edition 4 helps you to keep pace with patient workloads and better manage your practice by:
boosting documentation efficiency, freeing-up time to spend with patients
improving documentation quality
speeding-up turnaround time.
Experience the difference it can make; request a free demo. 
About Nuance
Nuance
 provides intelligent systems that support a more natural and insightful approach to clinical documentation, freeing up clinicians to spend more time caring for patients. Nuance's healthcare solutions capture, improve and communicate more than 300 million patient stories each year, helping more than 500,000 clinicians in 10,000 global healthcare organisations to drive meaningful clinical and financial outcomes. Nuance's clinical speech recognition, medical transcription, CDI, coding, quality and medical imaging solutions provide a more complete and accurate view of patient care.
Don't forget to follow us on Twitter, or connect with us on LinkedIn!