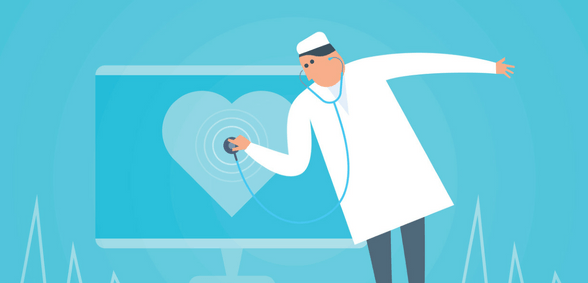 The health sector is undergoing a digital transformation; technology is evolving and being adopted to cater to the needs of digitally savvy patients. We at Practice Business teamed up with speech recognition specialists Nuance to better understand how this digital health revolution is impacting general practice
Technology has changed the way that we engage with every aspect of our lives, including our health. People are more interested in using digital tools to manage their health and wellbeing and the NHS is responding to this behaviour by expanding and enhancing its digital offering and rolling out online healthcare information services – for example, online appointment booking and access to their patient record in addition to online consultations and the use of apps and health monitoring devices. Much of this patient-facing technology has been deployed in general practice and community settings – but to what effect? What have practices put in place in terms of technology to date and what plans are in the pipeline to accommodate the needs and expectations of the 'digital patient'?
We linked up with Nuance to conduct a survey among our readers looking at what technology has been introduced in their practices and what effect it is having on processes and workload.
The digital patient
So, what of our digital patient for whom healthcare is evolving and adapting?
Of our respondents, 44.3% said that the emergence of the digital patient will result in faster, more efficient services. 26.1% said that they expect to see fewer missed appointments and 11.4% believe that the digital patient will mean less paperwork.
"Technology is putting the patient at the centre of care by removing the burden of administration so that practice teams can focus on their patients," Nuance says.
Is this move to the digital a step in the right direction? It is certainly being viewed as a key solution in a healthcare system that is overwrought and which needs a new answer that can cater to the needs of a growing population with more complex healthcare needs many of whom, increasingly, want everything in the palm of their hand – including their healthcare.
Read our findings in full