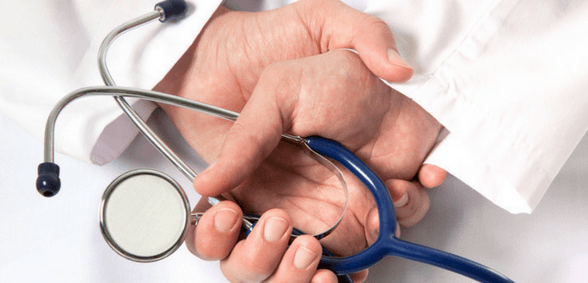 RCGP chair Professor Helen Stokes-Lampard has responded to a study published in the British Journal of General Practice (BJGP) on patients living with multimorbidities
Undertaken to determine the effectiveness of interventions designed to improve outcomes in patients with multimorbidity in primary care and community settings, the study – Managing patients with multimorbidity: systematic review of interventions in primary care and community settings – found that evidence on the care of patients with multimorbidity is limited, despite the prevalence of multimorbidity and its impact on patients and healthcare systems.
It also said that interventions to date have had mixed effects, although are likely to be more effective if targeted at risk factors or specific functional difficulties.
A need exists to clearly identify patients with multimorbidity and to develop cost-effective and specifically targeted interventions that can improve health outcomes.
Responding to the paper Professor Helen Stokes-Lampard said: "It is becoming less common as a GP to see patients presenting with a single, long-term health issue. Indeed, as this research shows, more than half of GP consultations are for patients living with two or more long-term conditions.
"This large-scale, comprehensive research is further evidence of the increasing complexity of cases that GPs are dealing with, and the inadequacy of the standard 10-minute consultation.
"GPs need much more time with our patients with complex needs, so that we can properly consider their unique circumstances – including the different conditions they are living with – and develop the most appropriate treatment plan for them. This simply isn't possible in 10 minutes, but offering longer appointments means offering fewer appointments and our patients are already waiting too long to secure time with their GP.
"Today's research also highlights the rising number of cases of physical and mental comorbidity, particularly in young people, and the urgent need for enhanced mental health services, including more mental health therapists and more options for treatment, in the community – and for GPs and our teams to have better access to them.
"Whilst GP workload has increased by at least 16% over the last decade, our work has also increased in complexity – but the share of the overall NHS budget general practice receives is less than it was a decade ago, and our workforce has not risen at pace with demand.
"We need to see NHS England's GP Forward View, which promises £2.4bn extra a year for general practice, 5,000 more GPs, and for every practice to have access to one of 3,000 new mental health therapists, delivered in full and as a matter of urgency.
 "These findings also suggest that for general practice to cope with the changing needs of our population, we need to consider alternative ways of delivering care to ensure all patients receive the most appropriate care for them. This should involve implementing systems to free up GPs' time so that can spend longer with patients living with multiple, complex conditions, who really need their medical skills and expertise."
Don't forget to follow us on Twitter, or connect with us on LinkedIn!