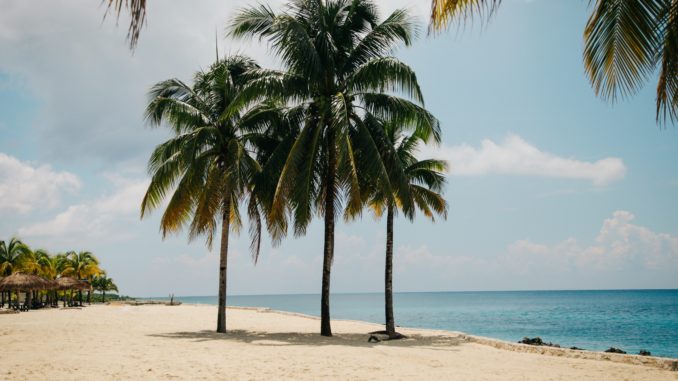 As the weather hots up leave requests can come in thick and fast as staff want to enjoy a well-deserved break. Here's how you can, fairly and effectively, manager summer holiday requests
Managing multiple leave request is a juggling act, trying to ensure that every employee has the opportunity to enjoy a break, but also that there are resources available to ensure the practice still runs smoothly. Practice managers don't only have a responsibility to staff, but to patients too.
The reality is that sometimes leave requests will need to be refused. Only by managing the process fairly and transparently can you – and your staff – have confidence in your approach. Here are five ways that you can manage your multiple leave requests.
Annual leave policy
It's important that you have an annual leave policy that codifies your approach to managing leave requests. Within this it should include the importance of ensuring the safe and effective management of the practice – after all, this is your primary focus.
It's important that you have an annual leave policy that codifies your approach to managing leave requests.
While staff have the right to request leave, it's not always possible or practical to grant it. Having your approach to dealing with holiday requests set out in writing is important to ensure that everyone understands how you make decisions.
Map out resource requirements
Do you know exactly how many staff you need over the summer? Understanding your resourcing requirements is a key part of managing leave requests fairly. Look at the levels of demand in previous years to establish a baseline demand, and work from that. Doing it this way means you will be able to make decisions equitably, and minimise the impact on those staff who remain at work. When making your calculations consider the potential additional effect that staff sickness can also have on capacity.
First-come, first-served?
The principle of 'first-come,first-served' appears fair, but can lead to a situation where those who are quicker off the draw find themselves with the choice of holiday dates. It's a particular issue among parents who struggle to find childcare throughout the summer and rush to book time off in the most desirable slots.
Consider operating a fairer system, where all staff submit leave requests on the same date. Each request can then be considered on its merits and a fairer distribution of leave can be found. It can be isolating for the practice manager to make these decisions alone, so consider involving another person – perhaps a practice partner – in the decision-making process.
Solid process
Look at the admin involved in how you manage leave requests. Many practices use leave cards or spreadsheets to track and manage leave requests, but consider whether technology can help you here.
A new generation of cloud-based systems can allow staff to manage their leave entitlement electronically, submitting requests directly to you and logging all hours and days off work. Such systems can help to reduce the bureaucratic burden on your shoulders and reduce the likelihood that leave requests submitted via email are lost or overlooked – an embarrassing, but all too frequent occurrence.
Make it public
Refusing leave can be a difficult conversation to have with staff aggrieved at their inability to have their chosen dates. In many cases, simply making all granted leave requests public can help to reduce the likelihood of this happening. Cloud-based software programmes include this functionality as standard, but the same result can be achieved using calendars in email programmes like Outlook and Gmail.
Don't forget to follow us on Twitter, or connect with us on LinkedIn!