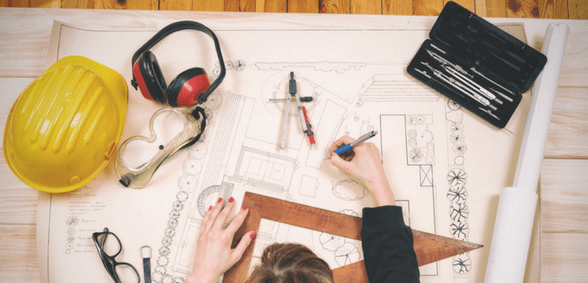 On March 9 a £1m transformation of a South London GP surgery was officially opened by the local MP. New consulting rooms and space for extra services and minor operations on site were part of the extension at Wide Way Medical Centre in Merton. Mariam Ganesaratnam, the practice manager, tells us more about the project and what it has meant to practice and staff
The extension of Wide Way Medical Centre – one of the biggest for an existing primary care building – has given the surgery's team five new patient consultation rooms, a minor operations suite and a conference room, as well as improved reception, waiting and admin areas.
With investment from NHS England's London Improvement Grant Fund, Assura – the building's owners – and the practice itself the project has given the surgery almost 200m² of extra space to serve nearly 9,000 patients, allowing seven-day (extended) access to primary care, working collaboratively and in partnership with local practices and providers across health and social care as a hub for seamless, integrated care as well as providing social prescribing and supporting self-care.
"This is the culmination of years of planning and co-operation to give us the space we need to continue providing primary care to our patients without having to close lists. This extension will also take our services into the future of primary care, allowing us to deliver care closer to home for thousands more patients in Merton," Mariam Ganesaratnam, practice manager at Wide Way Medical Centre, says.
Extending premises, extending services
The project has massively increased the surgery's capacity and improved existing facilities – and the benefits are being appreciated across board – from practice staff to practice patients. However, as the biggest extension to an existing primary care building, from a management perspective it has been quite a large undertaking, as Mariam tells us.
The project was partly (66%) funded through the NHS London Improvement Grant Fund. Tell us a little about the process surrounding this
The senior GP partner and myself submitted a bid for funding via the NHSE Estates and Technology Transfer Fund and the NHSE London Improvement Grant Fund. We were successful in both and were approved for funding via the London Improvement Grant Fund. Assura appointed an architect to draw up the plans as part of the bid.
The remaining funding (34%) was a combination of the practice's own money and funds from Assura, which owns the building – was it easy to bring Assura onboard and share your vision for an extended and improved practice?
We agreed a shared vision and negotiated the scope of the build project and a new lease. Assura was also responsible for drawing up the plans; tendering for contracts (contractor, architects); negotiating lease; project planning; mobilisation of contracts; managing payments to the contractors and site meetings.
When it came to planning and managing the project, what was your role?
Developing the bid and plan; negotiating the lease; project site meetings as the lead for the practice; choosing elements of the design and specifications; sourcing and administering finances as the practice had to pay upfront, the cost of the build project – the funding was a reimbursement; project updates to NHSE; negotiating with NHS Merton CCG; supporting planning permission; engagement with patients, staff, CCG and public;
maintaining services during the build project; procurement of equipment, furniture, IT and telephony. And, finally, the launch event!
Tell us a little about the management of your new extra space and seven-day (extended) access to primary care
The practice has seen unprecedented growth in list size and was struggling for space. It is uniquely positioned in east Merton, with good transport links, to become a seven-day access-hub. The additional space has enabled us to keep lists open with capacity of up to 15,000 patients, as well as offering seven day 8am to 8pm extended access. The mobilisation of this service was managed by Wide Way Medical Centre with Merton Health GP Federation, working in collaboration with all its member practices.
What has it meant to the delivery of healthcare and, also, the wellbeing of staff?
The new facilities take us into the future of primary care, giving us the space we need to deliver the GP Forward View – for example addressing the social determinants of health via social prescribing, integrated care with community, social and acute providers, address workforce issues through recruitment of skill mix to help ease pressure on access and lessen workloads for GPs (this includes clinical pharmacists, physicians associates, social prescriber) and space to deliver outpatient services (day surgery).
The new and improved facilities for reception have provided additional modernised space for centralised back office functions. The space has enabled us to recruit more staff to cope with the growing demand for services at Wide Way Medical Centre.
Don't forget to follow us on Twitter, or connect with us on LinkedIn!