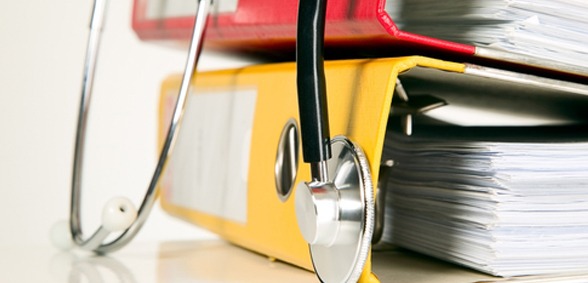 Modern practice managers have their work cut out for them. Practice workload is increasing and resources are decreasing – all practice staff are tasked with doing more for less. Alison Fry, strategic manager at Microtest, lays out a three-step strategy to help you to work smarter, not harder
Responding to a BMA survey, which asked practices how well they were coping with their workload, 55% of practice staff said their workload was 'unmanageable most of the time', while a further 13% reported that their workload was 'unmanageable all of the time'. It is a sobering thought that over two thirds of practices feel that they are, in effect, unable to cope with the demand that is being placed on their services.
Identifying and reacting to sector changes
In such an environment, modern practice managers need to be much more than excellent administrators; they need to be able to think strategically about the way their practice currently operates. They have to identify the changes that must be implemented right now in order to be ready to meet the needs of the practice in the months and years ahead. So, a modern practice manager must be able to understand the future implications of today's decisions.
It's a huge challenge. But once you get into the mindset, it can be massively rewarding. Having previously worked in practice management, I know there's no better feeling than seeing process improvements that you have initiated being translated into more effective ways of working, time and cost savings and, most importantly, improved quality of patient care.
Here are three top recommendations that I would make to anyone working in practice management. These will help you to think more strategically about the job that you do. I have seen these principles used in practices across the UK – and they work.
You must make time to work on the business, not in it
If you take no other message away from this article, then please take this one! It's essential that you set aside quality time to 'step back' from the day-to-day fire-fighting and, with a cool, objective head, analyse how your practice is running. Believe me, quality time spent in this way will reap massive benefits in the future.
Examine your practice's strengths and weaknesses and the crucial areas that need urgent improvement. Once you have identified these, then you'll be able to prioritise the ones to work on first. Start brainstorming potential solutions with your practice team and, if necessary, with the help of external support.
Review each of your processes and see where you can save time
A good example of this would be a patient who is in QOF deficit. If they attend an appointment for another health issue, and the clinician can use the practice management system to 'opportunistically' identify the QOF deficit, then action can be taken immediately. If this doesn't happen, and the deficit has to be identified separately by an admin person, then it could require a letter to the patient, delays while the patient responds and then books an appointment, and possible missed appointments before the issue is finally dealt with – all of which absorbs time and resources.
Improving your processes in this way will reduce your overall workload, save cost, and release time that can be deployed on other activities. It also leads to improved patient satisfaction – a real win-win.
Understand the full capabilities of your clinical software system
Your IT system is a vital asset in your quest to achieve more with the time you have in your working day. Make sure that you're aware of all the functionality that is available within your system and that you are using it to its full potential. Your system will contain highly useful analysis tools that will help you with the day-to-day performance management of your practice.
Make sure that your team is also fully trained so that they get can maximum value from your system, and take any opportunity to learn new skills from other neighbouring practices or at user groups which may be run by your software provider.
Management is evolution, not revolution
What works best in practice management is evolution, not revolution. By taking measured steps each day to continually improve your processes, these will accumulate into major changes over the long term – which is the key to gaining control of a complex and demanding workload.
About the author
Alison Fry spent 16 years in practice management and won ILM Manager of the Year in the Leadership and Management category for her work streamlining systems to meet the changing needs of general practice. She advises the board of Microtest Health Solutions on the strategic development of their software. Microtest was named IT Provider of the Year 2017-2018 in the General Practice Awards.
Don't forget to follow us on Twitter, or connect with us on LinkedIn!