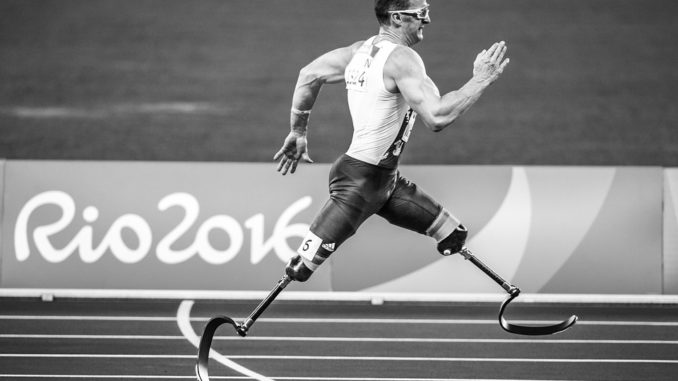 After an inspiring talk on increasing accessibility and disability awareness in the workplace, we explore ways practice managers can make GP appointments more comfortable experiences for their disabled patients
Practice Business had the pleasure of attending Microsoft's inspirational Future Decoded event at the ExCel in early October. Tech companies – and their accompanying edible goodies – were in abundance, spilling from room-to-room with a palpable energy, one of genuine excitement for technological innovation and the impact it will have on our world.
The morning keynote was a distillation of that excitement and with talks on topics as diverse as portable defibrillators, to new AI ventures, to the elusive 'cloud', there was something relevant for everyone. One topic, however, shone out: accessibility and disability.
The fantastic Jenny Lay-Flurrie, chief accessibility officer at Microsoft, captivated the audience with her charismatic plea for change. She began by listing some alarming facts. "The unemployment rate of people with disabilities [is] double that of people without," she said, "and this hasn't changed much in 30 years."
However, her talk was not one of doom and gloom, but immense hope and excitement – and for good reason. Increasing technological advancement, coupled with an increasing awareness of disabilities in the workplace, means that companies are now in a position to start changing that statistic – with a positive effect on their revenues.
Quoting from an Exscientia study, Lay-Flurrie informed her audience that "Companies [investing] in disability inclusion have 28% higher revenue and 30% better performance." This is not surprising. A 2003 study found that 57% of employees would benefit from some kind of reasonable adjustment at work; when these needs are met, people have the means to really excel at their jobs. Thus, companies choosing not to invest in their disabled workforce do their employees, and themselves, a disservice.
Small changes – big difference
Lay-Flurrie highlighted how, seemingly small, changes can make a big difference. Accessibility checker, a feature that is integrated into the Microsoft Office suite, can be used to make copy easier to read for those with learning and/or visual disabilities; you can also make your pointer bigger to make online environments easier to navigate. The most useful takeaway from her talk, was however, delightfully concise. 'If you have to question whether something is accessible, it's not.'
It is safe to say that Lay-Flurrie succeeded in encouraging employers to delve into the, too-often untapped, talent of those with disabilities. Here at Practice Business we have been inspired to create a guide on how practice managers can make their GP surgeries more accessible and disability-inclusive.
A study by Dimensions UK found that two thirds of GPs have received less than a day's training on how to meet the needs of patients with learning disabilities and autism. It was also found that 60% of people with 'invisible' disabilities said their GP did not make reasonable adjustments for them. Consequently, families with disabled children are much more likely to bypass their GP altogether by going straight to A&E- where they are not able to receive the personal, ongoing care a family doctor can offer. It is evident that, although the climate around accessibility is changing, much more work needs to be done to get GPs, practice managers, other general practice staff and their surgeries up to speed.
Here are some tips and suggestions that can help make your practice more accessible, making your disabled patients' GP experiences more comfortable.
How to make your GP premises more accessible
If your surgery has a car park make sure enough spaces are marked for those with disabilities. Ensure these disabled parking spaces are freshly painted, and not worn away, to ensure increased visibility.
Ensure all ramps to the premises are in good condition and do not pose a hazard to those with wheelchairs or other walking aids. If you don't already have handrails, it would be a good idea to erect some.
Check that all entrances and doorways are wide enough for wheelchair access- including those to reception, practice rooms and toilets.
How to make your waiting area more welcoming
If possible, and your premises allow it, offer a quiet room where children or adults with learning disabilities or sensory overload can wait if the reception area is too noisy or overwhelming. Advertise this on your website and in reception.
Consider offering disabled people, or families and carers with disabled children, a GP appointment at the beginning of the day; the waiting room is less likely to be busy and the waiting times are likely to be much shorter.
Make all notices clear, concise, easy to read and consider increasing the font size to help those with visual impairments. Make sure all copy has been checked with Microsoft's accessibility checker, which can be found next to spell check on Microsoft Word.
Give parent carers a card which can be filled in with a child's additional information, such as whether they are made distressed by eye contact or long waits. This card can be shown to the receptionist on arrival, bypassing any awkward or public conversations that a patient or carer wants kept private. Staff can then make reasonable adjustments for that patient.
How to make the GP appointment a better experience for disabled patients
Consider offering people with disabilities, or families and carers with disabled children, double appointments; this will allow time for an agitated child to feel safe again and can enable your GP to really get to know each patient's individual needs and also frees up time to discuss any reasonable adjustments that would make the patient's GP experience smoother.
Make sure that people with disabilities see the same doctor most of the time; this allows the GP to build a relationship with the person over time which not only helps a child feel safe, or an older patient to feel supported, but also helps the GP to closely monitor ongoing health conditions that may be related to a patient's disability.
Train your GPs and other practice staff in disability awareness. There are many courses out there that can truly transform your approach to disability and can help you feel less in the dark about 'reasonable adjustments'.
Other tips and resources for accessibility
Encourage your patients to join the Learning Disability Register. This entitles them to one free annual health check, as well as providing up-to-date, and easy to access, information about a patient's support needs. You can find more information here.
The Department of Health has commissioned an interactive tool called Spot the Sick Child which includes a module on working with children who find it difficult to communicate or who have learning disabilities.
Dimensions UK has published a full report on GPs and patients with learning disabilities which can be downloaded here for free.
Don't forget to follow us on Twitter, or connect with us on LinkedIn!