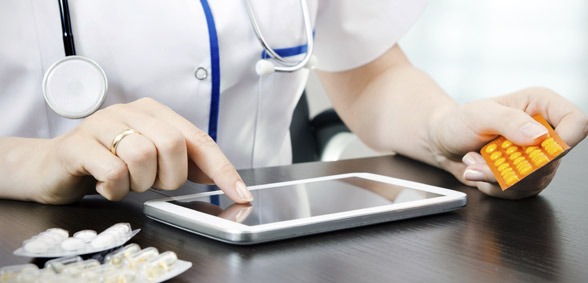 As the NHS approaches its 70th birthday, research by GlobalData has highlighted the role digital technology is set to play in its future
According to GlobalData, the medical devices market in the UK is expected to grow at a compound annual growth rate of 4.4% to reach $25.6bn in 2025, driven by the increasingly complex needs of patients.
The NHS Five Year Forward View, published in 2014, identified multiple improvement opportunities across different healthcare categories – including better ways to provide prolonged healthcare services to patients who have chronic diseases, a more efficient system to purchase and deliver different treatment modalities and a financial model that would successfully aid the growth of the NHS.
Indeed, Theresa May only recently announced an NHS funding increase of £25bn a year by 2023. Some of this will undoubtedly be funnelled into advanced technology.
Vinie Varkey, M.Sc, GlobalData Medical Devices Senior Analyst, commented:
''The future of healthcare in the NHS is being shaped by a paradigm shift with advanced information, digital technologies and healthcare apps, now part of a road map to deliver the NHS Five Year Forward View which includes the transformation of digital care.''
Varkey continued:
''If this kind of technology is adopted by other patient populations, it is easy to see how this and other similar apps can transform patient care in the NHS which could lead to significant cost savings for the organisation.''
GlobalData's research shows that the number of healthcare IT products launched in the UK between 2014 and 2017 was approximately 10 times higher than those launched between 2010 and 2013 – and this trend is expected to continue.
Varkey concluded:
''After 70 years, there is plenty of cause to pause and reflect on the changes that the NHS has undergone since its inception.
"There are challenges ahead, but with an ambitious plan in place that relies more heavily on digital advancements and a coordinated network of internal processes, it is evident that the NHS is better prepared now than it has ever been to serve the increasing healthcare demands of the country, and the organisation will continue to play a pivotal role as one of Britain's best loved institutions.''
Don't forget to follow us on Twitter, or connect with us on LinkedIn!