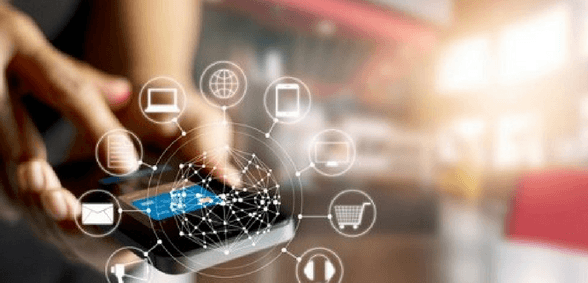 The health sector is undergoing a 'digital transformation' – which continues to gain momentum. The NHS has launched a pilot scheme that allows patients to check symptoms through an app and then have a video consultation within two hours of booking. However, research suggests the use and effectiveness of online consultation systems are 'limited'. Mike Lewis, chairman of iPLATO Healthcare, shares his views
In the UK, the way that primary healthcare is delivered hasn't changed significantly over the past 100 years. But, as the average waiting time for patients to secure a GP appointment continues to rise (by 30% in the last five years to nearly two weeks), and with our increasingly 'on-demand' society, it is little wonder that patients and staff are looking at how technology and video consultations can help as alternatives.
Asking the experts
Some tech experts view video consultations as an obvious development in the future of healthcare, given public familiarity with Skype and Facetime, whereas others argue that this type of service is adding complexity to care delivery and doesn't really solve the key issues.
There is also considerable debate among clinicians about whether remote care approaches – particularly video consultations – are appropriate for first-time assessments of new patients. Historically, these have been monopolised by the 20-plus, CQC-listed providers of private GP appointments, which provide a doctor who the patient has never met, who has little or no access to a patient's full medical record, has no way of taking any biometric measurements – for example, blood pressure – and can't add any notes digitally to the patient's continuing record of care.
Providing adequate care
However, whilst video consultations can be good for those with mobility or travel restrictions – and some epidemiologists point to them as reducing the spread of infections (e.g. flu) – they cannot replace the benefits of face-to-face consultations for vulnerable patients living with complex health issues and long-term conditions.
In a face-to-face consultation a GP picks up visual cues as their patient walks in through the surgery door – for example, did their foot drop as they walked in, was their focus uneven, how was their balance, complexion, etc. A static video consultation with a disembodied head-shot would lose many of these subtle clues that can help shape the ensuing dialogue.
We also have to address whether video consultations will be able to offer the same continuity of care with one doctor, or practice team, who have known the patient for years. This point is echoed by Professor Helen Lampard, chair of RCGP, who, earlier this month, commented, "We understand that, with increasingly long waiting times to see a GP, an online service is convenient and appealing, but older patients – and those living with more complex needs – want continuity of care and the security of their local practice where their GPs know them."  Inappropriate technology can be more harmful than lack of technology – which is a partially heretical statement as I run a health technology company!
Careful use of technology
We believe simple, unintrusive innovations can make a real difference in improving access to healthcare, ensuring that patients are seen promptly by the most appropriate professional, as well as signposting them to the relevant support services.
For example, the myGPTM app connects 18 million patients across 1,800 GP practices UK-wide and, following recent enhancements, signposts patients to the right care, at the right time. Following the smartphone booking of an appointment, patients are invited to answer a few simple questions – for example, 'Would you like to see the practice nurse today rather than wait X days to see the GP?' or 'Do you require a blood test, or a repeat prescription?' Patients are then digitally directed to where they need to be – saving practice staff considerable time and money.
Recent studies have shown that 27% of GP appointments really didn't need to take place – costing the NHS a staggering £2bn a year; where the technology is fit-for-purpose, it has been clinically evidenced to be able to re-direct 12% of all patients initially seeking a GP appointment.
A forward view
As part of the General Practice Five Year Forward View, a £45m fund has been created to contribute towards the costs of practices in purchasing online consultation systems, improving access to make the best use of clinicians' time. So many commissioners have conflated 'online consultation' with 'video consultation' and have missed the aim of the funding which is to use technology to help address challenges – rather than focusing on the technology itself.
So, will video take off? In my opinion the answer is, sadly, 'no' and that is borne out by my discussions with GPs, where nearly 95% agree with me. Will patients adopt video? Only if it's the last resort to get access to care.
Money allocated to 'trendy' video will not be available for doing really important health initiatives with measurable outcomes, such as improving attendance at screening clinics, expanding the immunisation bracket for shingles or promoting the measles vaccination for children. That money could be better spent on implementing systems which direct patients to the appropriate healthcare pathway.
Don't forget to follow us on Twitter, or connect with us on LinkedIn!