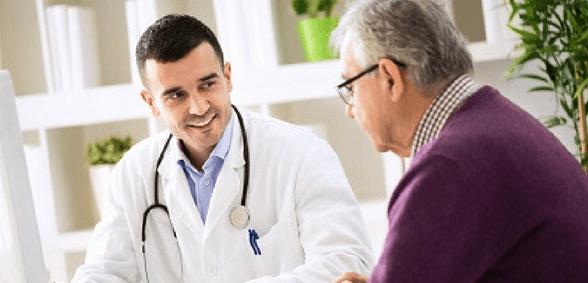 New study finds that levels of continuity of care delivered by general practice in England have fallen by 27.5% over six years
A study published in the British Journal of General Practice has found that relationship continuity in primary care has declined by 27.5% between 2012 and 2017 – at all deprivation levels.
Relationship continuity in primary care has been linked to better health outcomes in patients, greater patient satisfaction and lower hospital admissions. Conversely, lower levels of relationship continuity are associated with poorer health outcomes and socioeconomic deprivation.
The study sought to investigate whether deprivation scores can be used to predict variations in the decline of patient-perceived relationship continuity of care over time.
Using an observational study in 6243 primary care practices with more than one GP, in England, researchers found that relationship continuity declined by 27.5% between 2012 and 2017 – at all deprivation levels.
'Deprivation scores from 2012 did not predict variations in the decline of relationship continuity at practice level, after accounting for the effects of organisational and population confounding variables, which themselves did not predict, or weakly predicted with very small effect sizes, the decline of continuity,' researchers found, also noted was that cross-sectionally, continuity and deprivation were negatively correlated within each year.
Researchers termed the decline as 'marked and widespread'; they suggested the introduction of measures to maximise continuity that are feasible ' for individual practices with diverse populations and organisational characteristics'.
Responding to the study, Professor Kamila Hawthorne, vice chair of the Royal College of GPs, said: "Continuity of care is at the heart of general practice and is highly valued by both patients and GPs alike – in fact, 80% of UK family doctors say it is one of the most essential components of general practice. We also know it can lead to better health outcomes for patients, and helps keep the NHS sustainable due to fewer hospital admissions.
"Continuity of care can be particularly beneficial for the growing number of patients who are living with multiple, long-term conditions. But unfortunately, it is becoming harder and harder to deliver as GPs and our teams work under incredibly intense resource and workforce pressures.
"This study found that continuity and good overall experiences for patients were moderately correlated, and this is in line with what we know about continuity being associated with higher patient satisfaction and greater patient trust. It's disappointing but understandable to read that, according to this paper, continuity of care is reducing, but GPs across the country are striving to provide continuity, even if not in the traditional sense.
"Some practices, for example, are using innovative approaches to continuity of care whereby patients might not always see the same GP, but they will see, and build relationships with, one of a small team who will all have access to their medical records.
"The RCGP has developed a toolkit for general practice teams to support them to deliver continuity of care against a backdrop of changing patient needs, and significant resource and workforce challenges. But ultimately, we urgently need NHS England's GP Forward View – which promises an extra £2.4bn a year for general practice and 5,000 more GPs by 2020 – delivered in full, so that we have the resources and workforce to provide the care our patients need and deserve, tailored to their specific needs."
Dr Richard Vautrey, chair of the BMA's GP committee, said: "We cannot underestimate the importance and value of the long-term relationship with patients that a GP practice can provide, which benefits not only individual patients but also the wider healthcare system.
"Though GPs and staff at surgeries continue to work hard to provide a high level of service, these figures are an indication of the growing impact of unsustainable pressures on general practice.
"Through no fault of GPs, the needs and expectations of patients are increasingly being unmet, largely due to the failure to address increasing staff shortages insufficient funding.
"The government must implement a long-term sustainable plan to ensure there are enough GPs to see patients in need of care as promptly as possible."
Don't forget to follow us on Twitter, or connect with us on LinkedIn!